Who Should I Draft?
Chris Godwin or Deshaun Watson
---
Chris Godwin

WR - TB

Deshaun Watson

QB - HOU

2019 Schedule
Week 1
vs. SF
at NO
Week 2
at CAR
vs. JAC
Week 3
vs. NYG
at LAC
Week 4
at LAR
vs. CAR
Week 5
at NO
vs. ATL
Week 6
vs. CAR
at KC
Week 7
BYE WEEK
at IND
Week 8
at TEN
vs. OAK
Week 9
at SEA
at JAC
Week 10
vs. ARI
BYE WEEK
Week 11
vs. NO
at BAL
Week 12
at ATL
vs. IND
Week 13
at JAC
vs. NE
Week 14
vs. IND
vs. DEN
Week 15
at DET
at TEN
Week 16
vs. HOU
at TB
Week 17
vs. ATL
vs. TEN
Chris Godwin

WR - TB

Deshaun Watson

QB - HOU

2018 Points
Week 1

10.1

11.0

Week 2

11.6

22.8

Week 3

11.4

25.0

Week 4

2.2

31.1

Week 5
‐

21.0

Week 6

11.6

5.3

Week 7

5.9

10.9

Week 8

5.2

31.0

Week 9

4.0

20.3

Week 10

10.3

‐
Week 11

5.0

9.0

Week 12

4.2

29.4

Week 13

16.1

16.0

Week 14

1.3

18.2

Week 15

0.0

22.4

Week 16

3.9

36.5

Week 17

23.4

22.0
Chris Godwin

WR - TB

Deshaun Watson

QB - HOU

Expert
Brandon Funston
The Athletic
Might be the leader in preseason buzz - 179 targets up for grabs with D-Jax, Humphries gone - he's in line for a can't fail amount of targets in a pass-rich offense
Has highest passing upside in fantasy among the QBs that might get you 500+ rushing yards - 45 pass TDs, 7 rush TDs in 23 career games
Kevin Wheeler
DraftWize
Godwin kicked into the slot all four times the Bucs went to a 3-WR formation. That slot-plus role is the same way Bruce Arians coaxed monster seasons out of Hines Ward and Larry Fitzgerald in previous stops. Already armed with unique talent and the nut situation (no running game, no viable No 3 WR, leaky defense, aggressive quarterback, plus scheme), Godwin's chances of fulfilling lofty expectations this season are rising. @AdamLevitan Jameis Winston has played 22 snaps this preseason. Chris Godwin been on field for all 22, in slot for eight of them.
Bart Wheeler
Hail to Fantasy Football
I'm buying into the hype train, as long as he can stay healthy. Into my top-20 WRs.
Derek Lofland
FantasyPros
Godwin was a real bright spot on this offense, posting 59 receptions for 842 yards and 7 touchdowns. He was the 25th ranked fantasy receiver last year and he has a ton of upside this year in Bruce Arian's offense that should see him have a major role. I think Godwin will evolve into one of the Top-10 fantasy receivers in the NFL.
Watson was not as good as he was in his rookie season from a fantasy perspective, but he should be better in 2019 than 2018 a year removed from ACL surgery. He also was fourth among fantasy quarterback s last year, he just did not have the monster games that made him a fantasy favorite in 2018.
Jason Petropoulos
BRoto Fantasy
Arians also loves his Slot WRs. Hines Ward was amazing for Pittsburgh in the slot and Fitzgerald was magnificent for Arizona in the slot. Even Donnie Avery in the slot in 2012 on the colts put up a 60/781/3 line with Reggie Wayne AND TY Hilton on the team! The upside here is huge.
Michael Petropoulos
BRoto Fantasy
Stud and a half last season. Had over 4000 passing yards and over 500 rushing yards. Expect even more of the same but even better as he continues to grow as a QB. He holds the ball way too long and his O-line is not good, but if he can get rid of the ball quicker and if his O-line can even slightly improve, he could have a ridiculous season.
Kevin Roberts
Breaking Football
The upside is clear with Watson, who has a good system and two fantastic weapons. HOU also upgrade their o-line, so he shouldn't be on his back as much.
Mike Tagliere
FantasyPros
The hype on Godwin has reached its peak, as he's expected to make a splash in Bruce Arians' new offense. With Mike Evans stealing quite a large share of the targets, you have to wonder just how high the ceiling is for Godwin, as the Bucs are likely going to run the ball a bit more under Arians. Godwin is a rock-solid player, but you mustn't forget that he's the No. 2 receiver on his team, and there's also a tight end (O.J. Howard) who deserves a lot of targets by his own right. It's okay to like Godwin in 2019, but keep expectations in check
Despite dealing with a chest injury that hampered his rushing ability in the middle of the season, then losing both Will Fuller and Keke Coutee for portions of the season, Watson finished as the QB4, ahead of Andrew Luck. Now bring back a healthy Fuller and Coutee alongside DeAndre Hopkins with a healthy Watson, and you might have yourself a contender for the QB1 in 2019
Bobby Sylvester
FantasyPros
Seemingly everyone in the industry loves Godwin to breakout this year and for good reason. He is an immense talent and has the makeup of an elite red zone receiver. The issue is that the price tag has become so high that you will need him to reach that upside in order to justify the cost, and that will be difficult seeing that Mike Evans and O.J. Howard are both on his roster.
As great as Watson has been through the air over his first 22 games, he also has 820 rushing yards and 7 rushing TDs in that time. All of his underlying passing metrics went through the roof last year but his TD-rate unsurprisingly regressed. We can expect it to hang out there in the future, putting him in the 25 to 30 passing TD range. We can only help the unaddressed offensive line can keep him alive long enough to reach that mark.
Kyle Yates
The Fantasy Footballers
Chris Godwin will reportedly be stepping into the Larry Fitzgerald role this season in Bruce Arians' system. This will lead to an increased amount of targets for the young and talented wideout, which could mean fantasy gold at his current ADP. The Bucs are going to be airing the ball out this season and Godwin stands to be competing with Mike Evans for the majority of the targets there. Even if we see Godwin's YPR come down, he's still an extremely intriguing fantasy option and is about as solid of a WR2 option as you can get for your team.
Nick Zylak
Fantasy Football Advice
As per usual, I love Godwin this season. He's an incredible WR, and has produced every time he's been given the opportunity. This is the breakout season we've been waiting for. Jackson and Humphries are now gone, so it's Evans, Howard and Godwin that will be commanding the majority of the targets in Tampa's elite passing game. The return of Arians means great things for this passing attack, which already ranked first in passing yards and 4th in passing TD's per game. As if things needed to get better for Godwin...Arians has talked about using him in the slot! Arians coached the Cardinals from 2013-2017...during that stretch Larry Fitz produced 3 consecutive seasons with 105+ receptions. If Godwin is used in that same role, then he's going to finish as a low end WR 1/ high end WR 2. We've been waiting years for this moment...time to reap the fruits of our labor.
In his first two seasons as a pro, Watson has been 1st and 4th in fantasy points per game. Mobile QB's are a cheat code for fantasy, especially when they also come with passing upside. Watson is a 5TD threat every time he steps onto the field, and when you add that to his rushing floor, you get an extremely safe pick. This is not an offense built to run the football. Miller and Foreman will get their work, and the Texans will likely finish around league average in carries...but they have the weapons to install a more pass centric offense than they've been in recent years. If Hopkins, Fuller and Coutee can all stay healthy...then Watson is set to finish in the top 5 yet again.
Go Premium For FREE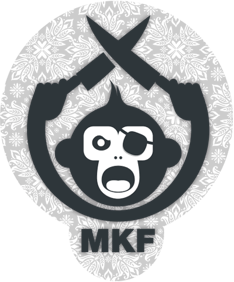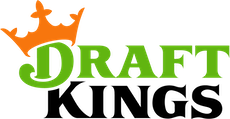 Deposit $10 at any of our DFS partner sites and get a FREE 6 Month HOF Subscription!