Who Should I Draft?
Patrick Mahomes or Josh Jacobs
---
Patrick Mahomes

QB - KC

Josh Jacobs

RB - OAK

2019 Schedule
Week 1
at JAC
vs. DEN
Week 2
at OAK
vs. KC
Week 3
vs. BAL
at MIN
Week 4
at DET
at IND
Week 5
vs. IND
vs. CHI
Week 6
vs. HOU
BYE WEEK
Week 7
at DEN
at GB
Week 8
vs. GB
at HOU
Week 9
vs. MIN
vs. DET
Week 10
at TEN
vs. LAC
Week 11
at LAC
vs. CIN
Week 12
BYE WEEK
at NYJ
Week 13
vs. OAK
at KC
Week 14
at NE
vs. TEN
Week 15
vs. DEN
vs. JAC
Week 16
at CHI
at LAC
Week 17
vs. LAC
at DEN
Patrick Mahomes

QB - KC

Josh Jacobs

RB - OAK

2018 Points
Week 1

28.3

‐
Week 2

38.8

‐
Week 3

25.3

‐
Week 4

22.9

‐
Week 5

15.8

‐
Week 6

27.0

‐
Week 7

32.8

‐
Week 8

26.0

‐
Week 9

26.8

‐
Week 10

20.1

‐
Week 11

35.9

‐
Week 12
‐
‐
Week 13

33.0

‐
Week 14

20.8

‐
Week 15

18.0

‐
Week 16

28.2

‐
Week 17

17.3

‐
Patrick Mahomes

QB - KC

Josh Jacobs

RB - OAK

Expert
Brandon Funston
The Athletic
Depending on the format, he was typically 4-5 FAN PTS better per week than the No. 2 overall fantasy QB - sure, regression is bound to happen, but don't expect too much - special talent, great system, ample weapons
There is a massive opportunity share awaiting Jacobs in this OAK offense, both on the ground and through the air
Bart Wheeler
Hail to Fantasy Football
Lowering him to the start of Round 5. Still my top ranked fantasy QB, but I like Deshaun Watson almost as much.
Michael Petropoulos
BRoto Fantasy
Overall QB1. Anyone who says otherwise is trying to be too cute.
Has been told that he will be the workhorse, which makes him an appealing pick, but the Raiders offense line looks to be in bad shape. Riskier than he may seem on the surface.
Bobby Sylvester
FantasyPros
In terms of raw fantasy points, Mahomes broke the historical quarterback record, but when you compare him to the QB13, or above replacement value, he was merely 20th of all-time. While that is still great, of course, it was driven by an astronomical and unsustainable touchdown rate. Regress that to the expected mean and there is no reason you should be considering him in the 2nd, let alone 1st round. If he drops to the late 3rd, however, that would be a strong value.
With what seems to be no competition for the job, most anticipate Jacobs to have a huge workload. That may be the case, but we never saw him handle those type of touches or anything close in college, and Jalen Richard likely isn't going away in the passing game. While Jacobs is a safe bet for RB2 production, it might be wise to temper expectations in this offense.
Andy Singleton
Expand The Boxscore
https://youtu.be/Hmij_OsYd24
Derek Lofland
FantasyPros
Mahomes did score 417 fantasy points last year, but quarterbacks rarely duplicate historic seasons. I think Mahomes will have a great year, but I do not think he reaches 417 fantasy points again.
Jacobs was in a RBBC at Alabama and he had only 120 caries last year, but he is a very talented back that should earn the lead role in Oakland. He is a RB3 with upside if he can handle a starting running back role in the NFL.
Kevin Roberts
Breaking Football
I won't actually be investing an early round pick on a QB, but Mahomes remains the guy if you plan on doing so.
If Jacobs is going to win the starting job, he's firmly on my radar as a high upside RB2
Jason Petropoulos
BRoto Fantasy
The #1 QB in True Throw Value last season, Mahomes (unsurprisingly) had the most valuable throw of any QB last season. Even with regression, he can still be a top-3 QB. However, he's being taken too early in drafts.
The upside - In a dreadful offense last season, Marshawn Lynch, Doug Martin, Jalen Richard, and Deandre Washington ran for 1473 yards and 8 TDs. The downside - Richard is still on the team and had 68 catches for 607 yards last season. The Antonio Brown saga is also one to monitor, as having Antonio Brown on the field will obviously benefit the young RB.
Mike Tagliere
FantasyPros
Yes, Mahomes is coming off the best fantasy season of all-time for a quarterback. Yes, he's going to have some regression. He threw a touchdown on 8.6 percent of his passes in 2018, the seventh-highest mark of all-time. Here's the list of quarterbacks who are ahead of them, included with their touchdown rate in that season, as well as the following season: Peyton Manning (9.9 to 6.2), Ken Stabler (9.3 to 6.8), Deshaun Watson (9.3 to 5.1), Aaron Rodgers (9.0 to 7.1), Tom Brady (8.7 to 5.0), Mark Rypien (8.7 to 4.6). Don't pay for last year's stats
Any time you have a running back drafted inside the first-round of the NFL Draft, you'd better consider him in fantasy football. Why? Over the last six years, first-round running backs have averaged 283.4 touches in their rookie season. While the Raiders aren't likely to be a high-scoring offense, they should be improved significantly with the talent they've added on offense. Jacobs should be a low-end RB2, at worst
Kyle Yates
The Fantasy Footballers
Without Tyreek Hill, it's hard to imagine 5,000 yards and 50 Touchdowns again from Patrick Mahomes. With that being said, he's still projected to be my Top QB this season and he should be the first QB off the board in fantasy drafts.
While underutilized at Alabama, Jacobs constantly displayed the talent that warranted his 1st round selection. He now enters an offense that is committed to running the ball and Jacobs is going to be the centerpiece. He's a well rounded running back and should be an immediate fantasy star right out of the gate.
Nick Zylak
Fantasy Football Advice
My exact ranking on Mahomes is going to depend on whether or not Hill is suspended. If he is, then I don't see how you can draft Mahomes. If he isn't, then his ADP is likely to rise to a point where you can's draft him. So either way, it's a no for me. I understand that he just posted over 5,000 yards and 50 TD's. But I also know that he just had one of the best years ever in terms of passing TD percentage...and that he's likely to see at least a little regression in that category. But the main reason for not drafting him is the opportunity cost. He's the top ranked QB this season...no one is going to deny that. But this season has the single deepest QB pool in the history of the NFL. There are around 25 QB's that you can make the case for starting in a 12 team league. Will all of them pan out? Of course not. But there are going to be QB's going in the 12th round and later that finish within a point per game of the top tier. It's just not worth spending such a high pick at a position where there are so many elite options going at the end of drafts. And this is especially true if Hill were to miss any number of games.
Josh Jacobs is an extremely interesting pick this season. At his current ADP, he's a safe pick with a decent amount of upside. I'm cool drafting him in that mid third round range...but I'm afraid his ADP will climb a bit when hard knocks is released. At any rate, we know that he's going to be used as the featured back in this offense. Teams always use their RB's when they take them in the early to mid first round, and this is especially so seeing how Jacobs was drafted with the pick they received in the Mack trade. My current projection on him is around 1,200 total yards, and 6.8 total TD's. That comes out to the 21st highest ranking among RB's. I feel comfortable ranking him higher than the RB 21, though, because of the safety. We know that he's going to be used in all aspects of the game, and we know that this offense is going to improve on its number from last season.
Go Premium For FREE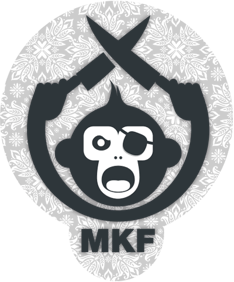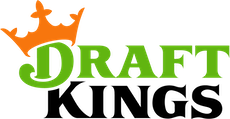 Deposit $10 at any of our DFS partner sites and get a FREE 6 Month HOF Subscription!