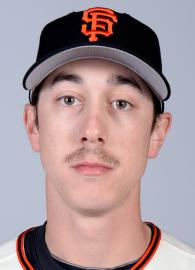 Tim Lincecum made his first appearance in ten days yesterday, going four innings against the Angels. Lincecum threw 41 pitches, giving up one run, two hits and a walk, while striking out none. (Source: CSN Bay Area)
Fantasy Impact: Tim Lincecum faced an Angels lineup filled with backups and didn't record a single strikeout. It took a while for him to find the strike zone, but ultimately he retired 10 of the final 11 batters he faced. While the outing certainly wasn't a bad one, it unfortunately looks like the early Spring "deception" and strikeout numbers cannot yet be trusted.
Category: Game Recaps
---
Tim Lincencum flashed some of the stuff that made him a dominating pitcher early on in his career during Friday's session. He has been training with his father in the offseason to fix his mechanics. (Source: CSN Bay Area)
Fantasy Impact: It's only Spring Training so don't expect Lincecum to win the Cy Young in 2015 because of one pitching session. It is good news however, that all things are looking consistent for the pitcher who has one of the harder deliveries to mimic. If Lincecum can head into the season with clean mechanics, he may earn his way onto a few fantasy rosters. At 30 years old, he could still revive his career to be a decent pitcher.
---