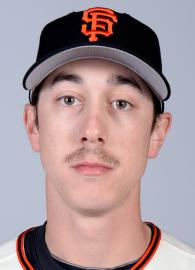 By Clinton, Giants Correspondent, Fri, Feb 27th 7:11pm EST
Tim Lincencum flashed some of the stuff that made him a dominating pitcher early on in his career during Friday's session. He has been training with his father in the offseason to fix his mechanics. (Source:
CSN Bay Area
)
Fantasy Impact: It's only Spring Training so don't expect Lincecum to win the Cy Young in 2015 because of one pitching session. It is good news however, that all things are looking consistent for the pitcher who has one of the harder deliveries to mimic. If Lincecum can head into the season with clean mechanics, he may earn his way onto a few fantasy rosters. At 30 years old, he could still revive his career to be a decent pitcher.
Tim Lincecum News & Advice
MLB.com
| Mar 3rd, 11:33pm
Tim Lincecum demonstrated his potential for dominance, striking out two and reaching two-strike counts to each hitter he faced while working the third inning. He also proved susceptible to lapses as he surrendered Ben Zobrist's leadoff double and wild-pitched him home.
MLB.com
| Feb 28th, 12:23am
Tim Lincecum has received rave reviews at camp. Of course, he formerly prompted such awe on a regular basis. And if the Giants right-hander truly has recaptured his Cy Young Award-winning form -- well, who knows what could happen this year?