2016 NFL Draft Profile: Cardale Jones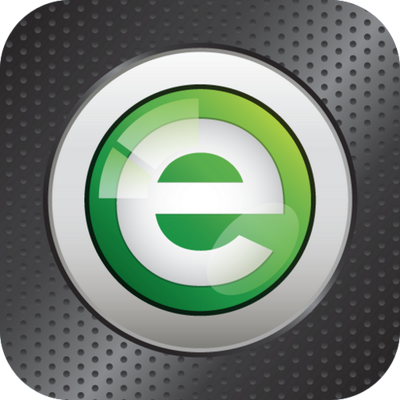 Vincent Frank takes a look at NFL Draft prospect QB Cardale Jones.
This piece is part of our article program that features quality content from experts exclusively at FantasyPros. For more insight from Vincent head to eDraft.
Former Ohio State quarterback Cardale Jones entered draft season as one of the most intriguing prospects at his position. Benched halfway through his junior season, Jones started only a handful of games during his final year with the Buckeyes.
Missing out on position-specific drills at the NFL Scouting Combine last month due to a hamstring injury really hurt Jones' stock. For this reason, his Ohio State Pro Day is going to be huge.
All said, Jones attempted just 269 passes during his three seasons in Columbus. That sample size has to be a major concern for scouts. Simply put, there isn't enough game tape on this high-upside quarterback.
What we do know is that Jones boasts the prototypical frame for a quarterback in the NFL. He comes in at 6-foot-5 and 253 pounds, both "measurements" representing an ideal generic build for an NFL quarterback. Jones 9 3/4″ hands also represent what scouts are looking for in the NFL.
Primarily due to his lack of in-game experience at a high level, Jones does have some major mechanical flaws. He drops his elbow too much and boasts a wacky wind-up when faced with pressure, two things that are going to need to be fixed.
Still, these mechanics have absolutely no bearing on the velocity he puts on the ball. He can toss the rock 50 yards down the field without having his feet set. It's this astonishing skill-set that had scouts in awe during Ohio State's run to the title in January of 2015.
Jones' deep-ball accuracy is also tremendous. When he does miss on receivers, it's on overthrows — something that can also be improved upon with better footwork.
Based on what has been a disappointing run of bad luck recently, Jones is no longer in the conversation to be one of the top quarterbacks off the board. That would have likely been the case if he had elected to go pro following the 2014 season.
Instead, Jones' absolute ceiling in April's draft has to be considered the top of the third round. He could also drop to Day 3 should things not materialize in his favor between now and the draft.
A team like the New Orleans Saints or Denver Broncos would be smart to bring Jones in as a project and have him sit for a couple seasons. In the Saints case, it would be behind Drew Brees — the best possible scenario for Jones' long-term outlook.
Jones won't be a viable starting quarterback for at least two years. He simply has too much to work on at this stage in his career. In this, he's not going to be anywhere near a relevant player in re-draft fantasy leagues.
With that said, Jones does have some value in larger dynasty leagues. His ceiling is incredibly high, just as is his floor. This means a mid-round pick in rookie drafts is likely where Jones should go. In reality, he's just as much of a project in the fake football world as he is on the gridiron.
The high-ceiling comparison here has to be Cam Newton. It's not as much about them being the near exact frame. Instead, it's all about what we saw from Newton at Auburn compared to what Jones' tape shows at Ohio State; a strong arm, great long-ball accuracy, and sneaky athleticism. In addition to this, both players tended to show mechanical issues at the collegiate level.
The real-world comparison we'd draw to Jones would instead be former Buffalo Bills first-round pick E.J. Manuel. The good news here for any team selecting Jones is that he won't be thrown into the fire in his rookie season like Manuel was.
As you can see in the video above, just a simple flick of the wrist enables Jones to drive the ball 40-plus yards down the field on a rope. It's simply stunning the velocity he can put on a football.
For a 6-foot-5 quarterback that weighs 250-plus pounds, Jones seems to be as light as a feather on the football field. His straight-line speed in generic drills doesn't point to this. Instead, it's about Jones' on-field speed — two vastly different things.
The struggles we saw on tape are real. First off, Jones will need to hit his secondary read before pulling the ball down and running at the NFL level. Breaking from the pocket for a big run won't be as easy against the elite-level competition he will be facing in the pros. Again, that should come with experience.
In all, Jones is a project in general. Considering such, he won't be a factor for the upcoming fantasy season for re-draft purposes, but dynasty owners should keep him on their radars.

What's your take? Leave a comment