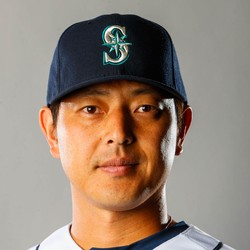 Hisashi Iwakuma
SP - SEA -
DL60
Height: 6' 3"Weight: 210 lbsAge: 36Bats: RThrows: RCountry: JPN
Hisashi Iwakuma shut down after setback
Hisashi Iwakuma experienced discomfort in his shoulder following a bullpen session and has been shut down. He's out indefinitely at this point.
Fantasy Impact
Iwakuma was a fantasy relevant pitcher, but he's lost velocity and effectiveness of late. He entered the DL with an ERA and WHIP of 4.35 and 1.26. Considering the setback, he's safe to drop in most formats.
No timetable for a third rehab start for Hisashi Iwakuma
Mariners manager Scott Servais said Sunday there's no time table for a third rehab start for Hisashi Iwakuma.
Fantasy Impact
After Iwakuma got roughed up in his last outing, the Mariners are giving him some extra time to feel better and get a good feel for where the ball is coming out. Iwakuma has been out since May 3rd.
Hisashi Iwakuma likely to return June 24th or 25th
Hisashi Iwakuma will make one more rehab start June 19th and will more than likely return to the Mariners rotation against the Astros.
Fantasy Impact
This is really good news for the Mariners as they have been hurting without Iwakuma and Hernandez in their starting rotation. Iwakuma may not be a automatic start every time he pitches, but against the right matchup he could get you some wins and strike outs if you're in need.
Hisashi Iwakuma expected to be out 4-6 weeks
The Mariners expect Hisashi Iwakuma to miss four to six weeks with shoulder inflammation, according to Ryan Divish of the Seattle Times.
Fantasy Impact
Iwakuma had a 4.35 ERA and 1.26 WHIP this season, with just 16 strikeouts in 31 innings pitched. Given the injury landscape and Iwakuma's performance, there's no reason to stash him while he's out.
Hisashi Iwakuma being placed on 10-day disabled list Wednesday
Hisashi Iwakuma was placed on the 10-day DL by the Mariners on Wednesday. The move is retroactive to May 4 and is due to inflammation in his right shoulder. Iwakuma was hit by a comebacker in his last start and has been dealing with a bruised knee, but this move is because of an unrelated shoulder ailment. He is heading for an MRI on Wednesday.
Fantasy Impact
It was first reported that Iwakuma would be all right after taking a comebacker to the knee, but this injury sounds like it is unrelated. Iwakuma started the season strong but has struggled his last few times on the mound, and the worry now is that those struggles might be due to an ailing shoulder. The results of the MRI should be known by the end of the week, so monitor his status over the next few days.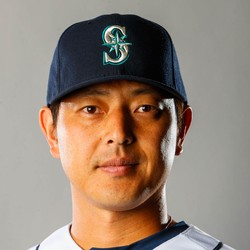 Availability
---