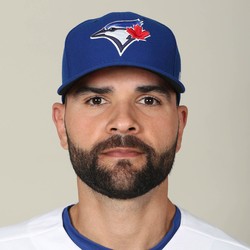 Jaime Garcia
SP - ATL
Height: 6' 2"Weight: 215 lbsAge: 31Bats: LThrows: LCountry: MEX
Jaime Garcia solid over 6 2/3 against Giants
Jaime Garcia allowed four hits and no runs while walking two and striking out five over 6 2/3 innings Friday night against the Giants in San Francisco. He set the table for a nice shutout victory for the Braves, who won 2-0. With the win, Garcia's record improves to 2-3 on the year. He will pitch again Wednesday against Jesse Chavez and the Angels in Anaheim.
Fantasy Impact
This was such a great effort by a guy who doesn't get much love in the fantasy world. But smart players always keep tabs on pitchers who can help them if the need arises. The case for Garcia is for deeper leagues and the back-end of fantasy rotations. He's not doing bad and in fact, is demonstrating strong consistency in his recent outings. The case against him is that he doesn't pitch deep into games (that's improving) and he sports an anemic K/9 (6.18) to go with an elevated BB/9 of 3.90. But he is improving considerably and is worth keeping an eye on for those back-end spots that have a fair turnover rate.
Jaime Garcia gets hard-luck loss against Nats Sunday
Jaime Garcia allowed seven hits and three runs (one earned) while walking none and striking out eight over eight innings against the Nationals Sunday in Atlanta. The three runs were all the Nationals needed behind the strong effort of Stephen Strasburg, as the Braves' fell 3-2. With the loss, Garcia' record stands at 1-3 on the year. He will pitch again on Friday against Matt Cain and the Giants in San Fransisco.
Fantasy Impact
The was Garcia' longest outing thus far and it was really outstanding. He has had problems with walking batters (4.07 BB/9) and today issued no free passes. His strikeouts today (8) were well above his K/9 ratio 6.10. If he is able to string together some games like this or even regain some consistency he will become more viable in some fantasy formats.
Jaime Garcia goes 5 1/3 in no-decision against Blue Jays Tuesday
Jaime Garcia allowed three hits and four runs (all earned) while walking four and striking out four over 5 1/3 innings Tuesday against the Blue Jays in Toronto. The Braves' went on to win the game, 9-5, but for Garcia, it ended in a no-decision. He will pitch again Sunday against Stephen Strasburg and the Nationals, in Atlanta.
Fantasy Impact
The best word to describe Garcia this year is 'underwhelming' and deservedly so. He sports a 5.08 FIP and a 4.65 ERA to go with a poor 5.53 K/9. He is nothing more than a mediocre innings-eater for fantasy purposes.
Jaime Garcia struggles against Astros Wednesday
Jaime Garcia allowed six hits and four runs (all earned) while walking five and striking out four over six innings in an afternoon affair on Wednesday against the Astros. The four runs were all the Astros needed for the 4-2 victory. With the loss, Garcia is now 1-2 on the year. He'll pitch again Tuesday in Toronto against Marco Estrada and the Blue Jays.
Fantasy Impact
Garcia isn't where he needs to be to hold much fantasy value.
Jaime Garcia notches the win against Brewers Saturday
Jaime Garcia went six innings against the Brewers Saturday and allowed three hits and two runs (both earned) while walking five and striking out three. Despite being a bit inefficient his effort was solid as the Braves defeated the Brewers 11-3. With the win, Garcia stands at 1-1 on the year. Next up for him is Zack Wheeler and the Mets, Thursday in Atlanta.
Fantasy Impact
Garcia is a lefty who usually is good for six innings when he starts and therein lies his fantasy value. His K/9 is mediocre but he gives you serviceable innings at the back end of rotations.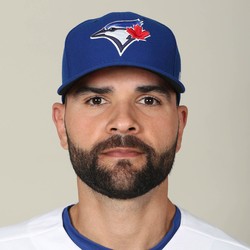 Availability
---