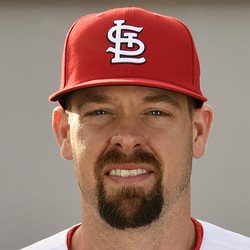 Matt Wieters
C - WSH
Height: 6' 5"Weight: 230 lbsAge: 31College: Georgia TechBats: BThrows: RCountry: USA
Matt Wieters knocks a run in Monday
Matt Wieters contributed to the losing effort against the Cubs on Monday night, going 2-for-4 with a run scored and an RBI.
Fantasy Impact
Wieters continues to be exactly who has was with Baltimore. In fact, he's just a few points of of his career batting average and OBP points this year. That being said, catcher is always a shallow position, and that's true this year as well. If you need a warm body, he'll do.
Matt Wieters goes 0-for-5 on Tuesday night
Matt Wieters didn't look good at the plate on Tuesday. Wieters went 0-for-5, knocked in one RBI, and left five men on base.
Fantasy Impact
Wieters is in the first year of his contract with the Nationals. His average is .249 on the season and he's in a very good hitting lineup that should help him. If you own Wieters, hold onto him for now.
Matt Wieters scores twice in win over Mets
Matt Wieters was 1-for-4 Thursday, and came around to score twice as the Nationals won 8-3.
Fantasy Impact
If you were hoping that the change of scenery would propel Wieters back into the realm of fantasy relevant catchers, you can stop holding your breath. If you're desperate or in a deep league he's worth considering, but temper your expectations accordingly.
Matt Wieters drives in a run in loss to the Braves
Matt Wieters finished 2-for-5 with an RBI and a run scored in Monday's 11-10 loss to the Braves.
Fantasy Impact
Wieters plated Bryce Harper in the bottom of the first inning as the Nats worked to put up runs to bail out their starter who got tagged early. He's proven to be a very nice off-season addition, providing a solid bat amidst Washington's potent lineup. Health permitting, he's on pace to having one of the best seasons of his career batting .268/.327/.399 with five home runs and 23 RBIs through a little over a third of the way through the season. You could do far worse at catcher on your roster.
Matt Wieters hits fifth home run Sunday
Matt Wieters went 2-for-3 with a home run, two RBIs, two runs scored, and a walk in Sunday's victory over the Oakland Athletics. The home run was his fifth of the season.
Fantasy Impact
Wieters seems to be enjoying a bit of a career resurgence in Washington after a few down and injury-riddled campaigns in Baltimore. His counting stats are not far off from his 2016, but he is walking more and is on pace to post a career high in the hits department. Wieters is a strong option for fantasy owners as long as he keeps hitting in a deep and talented Washington lineup.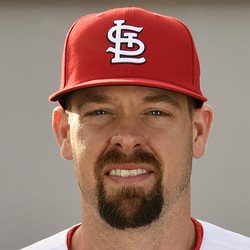 Availability
---