Toronto Raptors
Eastern Atlantic
---
Paul Watson could be a "hell of a steal," said Raptors' Player Development Coach Rico Hines. (Source: Blake Murphy of the Athletic)
Fantasy Impact: Watson signed a two-way deal with the Raptors in January. "The Toronto Raptors do a good job of getting players like that. They do a really good job of seeing that kind of talent in people and then helping them develop, and then you get steals. And I think Paul Watson is the next steal. I really believe that," Hines added. Watson is a player to monitor, he averaged 19.0 points, 6.4 rebounds, 1.9 assists, 1.1 steals and 0.9 blocks across 30 games for the Raptors 905 in the G-League.
---
In a conference call with local Toronto media on Wednesday afternoon, unrestricted free agent Fred VanVleet said he is 'flexible' to taking a short-term deal due to the uncertainty of the NBA season and potential declining salary cap. (Source: Josh Lewenberg on Twitter)
Fantasy Impact: VanVleet's 2018 deal is set to expire and he's ready to cash in as an unrestricted free agent this summer. Given the NBA's landscape has changed a bit, he's lightened his stance on wanting a longer term deal. The four-year veteran from Wichita State has certainly earned a significant raise - setting career-highs with 17.8 points, 6.6 assists, 3.8 rebounds, and 1.9 steals in 48 games this season. VanVleet missed his last six games with a shoulder injury but he should be good to go when play resumes.
Category: Injury Updates, Rumors
---
Serge Ibaka scored 27 points (9-17 FG, 5-7 3PT, 4-4 FT), with 13 rebounds, and three assists in 36 minutes in 101-92 victory over Utah.
Fantasy Impact: Ibaka had been struggling as of late, but turned on the burners tonight on his way to 27 points and 13 rebounds. In his previous five contests, he's averaged just 12.8 points in 28 minutes per game, so this game was much appreciated by his fantasy owners. Maybe Ibaka just needed a little fresh air in Salt Lake City to get his mojo back. The Raptors basically have an entire week off now, not playing again until Saturday back home against Detroit, but look for Ibaka to build off his strong performance tonight.
Category: Game Recaps
---
Pascal Siakam scored 27 points (9-18 FG, 2-5 3PT, 7-7 FT), with 11 rebounds, and eight assists in 38 minutes in big 101-92 road win over the Jazz.
Fantasy Impact: Siakam had it going on in all facets tonight. He was just two assists shy of a triple-double, racking up a season-high eight dimes. Siakam, along with Serge Ibaka, and Kyle Lowry, carried the Raptors all night long, as sharp-shooter Norman Powell went down with an ankle injury early in the first quarter. As Toronto looks to lock up the #2 seed, look for Siakam and his fellow starters to provide more performances like this one tonight.
Category: Game Recaps
---
Norman Powell (ankle) had to be helped off the floor during the first quarter of Monday's game against the Jazz with a left ankle sprain and will not return. (Source: Fantasy Labs on Twitter)
Fantasy Impact: It was friendly-fire as Powell collided with teammate OG Anunoby. It didn't look good as Powell couldn't put any strength on his left leg as he had to be carried to the locker room. He was immediately ruled out for the remainder of the game. Patrick McCaw has replaced him on the court.
Category: Injury Updates
---
Marc Gasol (hamstring) will miss the second game on the back-end of a back to back tonight against the Utah Jazz. (Source: NBA.com)
Fantasy Impact: Gasol returned to action last night after missing 15 consecutive games with a left hamstring injury. He only played 15 minutes (providing a mere three points, two rebounds, and two assists) and the Raptors will continue to be cautious with their big man as his presence late in the season will be very important to making another run at the title. Gasol can be left on waivers in 12-team formats for the time being.
Category: Injury Updates
---
OG Anunoby started on Sunday night and finished with 12 points (4-for-7 FG, 2-for-3 3FG), two rebounds, and one steal in 39 minutes.
Fantasy Impact: Anunoby had a nice week this past week and showed that he should be rostered in most leagues. He's not a sure start at the moment due to his low volume but the Raptors might look to unleash him towards the end of the year.
Category: Game Recaps
---
Kyle Lowry provided 30 points (10-15 FG, 6-10 3PT, 3-4 FT), eight assists, five rebounds and three steals in 36 minutes of play in the Raptors' win over the Kings on Sunday.
Fantasy Impact: Lowry had a monster night for his managers dropping 30 points on very efficient shooting. He has been great this season and his fantasy owners can continue to lean on him for the rest of the season.
Category: Game Recaps
---
Rondae Hollis-Jefferson put up nine points (3-6 FG, 3-3 FT), three rebounds, three assists, and two blocks over 24 minutes of play Sunday.
Fantasy Impact: Hollis-Jefferson has drawn the start in two straight games with Serge Ibaka and Marc Gasol injured but hasn't done much with the opportunity. He's only averaged 6.5 points, 6.0 rebounds, and 2.0 assists over the two starts. He's best left on waivers.
Category: Game Recaps
---
Terence Davis went for 10 points (3-9 FG, 1-5 3Pt, 3-3 FT), four rebounds, two assists and a steal over 17 minutes in the Raptors' 108-97 loss to the Bucks on Tuesday.
Fantasy Impact: Davis posted a solid line Tuesday, contributing across multiple categories in the loss. He's seen a noticeable drop-off in scoring now that both Kyle Lowry and Fred VanVleet are back to full health, though he's still averaged 13.3 points, 4.2 boards and 2.7 triples in February, making him a deeper-league play.
Category: Game Recaps
---
Patrick McCaw (illness) has officially been ruled out of Tuesday's game against the Bucks. (Source: Blake Murphy on Twitter)
Fantasy Impact: McCaw will miss his third-consecutive game as he continues to recover from an illness that has plagued him for the past week. The fourth-year pro's next chance to take the court will be Friday against the Hornets.
Category: Injury Updates
---
Matt Thomas provided 17 points (6-8 FG, 5-7 3Pt), one rebound and one assist across 15 minutes in Sunday's 127-81 win over the Pacers.
Fantasy Impact: Thomas finished with career-highs in scoring and threes in Sunday's win. With the game well out of hand, Thomas capitalized on the opportunity and was able to log double digit minutes for only the second time in his last five contests. Despite the solid showing, the 25-year old is not the radar in fantasy leagues and should be left on the waiver wire. The Raptors next scheduled game is Tuesday, home against the Bucks.
Category: Game Recaps
---
Chris Boucher compiled nine points (2-4 FG, 1-2 3Pt, 4-4 FT), 11 rebounds, four blocks and two assists across 17 minutes in Sunday's 127-81 win over the Pacers.
Fantasy Impact: Boucher was one point shy of a double-double, but did match his career-high in blocks in Sunday's win. He has scored double figures in three of his last five games. Boucher is capable of racking up counting stats, but is a deep-league flyer at best. The 27-year old is averaging 6.3 points, 4.4 rebounds, 0.4 assist and 1.0 blocks across 49 games this year. The Raptors next scheduled game is Tuesday, home against the Bucks.
Category: Game Recaps
---
Stanley Johnson scored 6 points, (3-4 FG), and 1 steal during his 4 minutes of floor action on Christmas against the Celtics.
Fantasy Impact: Johnson scored 6 fantasy points against the Celtics and is averaging 2 fantasy points on the season considering he has only played in 6 games. He remains a free-agent type player for fantasy owners.
Category: Game Recaps
---
Go Premium For FREE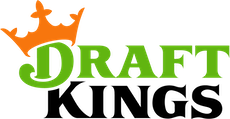 Deposit $10 at a DFS partner site you have NOT played at and get a FREE 6 Month HOF Subscription!