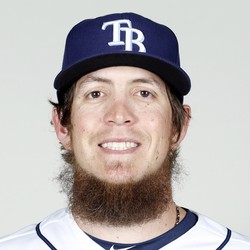 Colby Rasmus
LF,CF,RF - TB
Height: 6' 2"Weight: 195 lbsAge: 31Bats: LThrows: LCountry: USA
Colby Rasmus hits first home run of the Spring
In Wednesday's game against the Orioles, Rasmus went 2-for-3 with a home run and a single. He drove in three runs on the day.
Fantasy Impact
It was just three days ago that I remarked that it looked like Rasmus was still catching up to game speed. It looks like he is there now. If he has a great season he could net you 25 home runs and a reasonable average for a very low draft day price.
Colby Rasmus strikes out three times in loss
In Sunday's win against the Phillies, Rasmus, slotted third in the order struck out in each of his three plate appearances. Those were his first at-bats of the Spring.
Fantasy Impact
Even though it was only three at-bats, it shows that he has more work to do on his way back from injury. At points throughout his career he has been a productive player but he has also has his fair share of disastrous seasons. Don't draft him unless in a deep league but keep an eye on his season.
Colby Rasmus signs with Rays
Colby Rasmus has signed a one-year deal with the Tampa Bay Rays. The deal includes a guaranteed salary around $5 million with incentive bonuses available.
Fantasy Impact
Rasmus struggled mightily with the Astros in 2016, posting a slash of only .206/.286/.355. He has power and has shown speed in the past, but he could be a part-time player in Tampa Bay. While this could help is averages, it would hurt his counting stats.
Colby Rasmus done for season
Colby Rasmus is dealing with hip and groin injuries which are expected to sideline him for the remainder of the season.
Fantasy Impact
Rasmus had a few bright moments, but he struggled overall, in part due to injuries, this season. He'll likely finish with an OPS of just .641 over 369 at-bats.
Colby Rasmus homers in return Tuesday
Coming off the disabled list and starting in left field Tuesday during the 3-1 series winning victory over the Oakland Athletics, Colby Rasmus went 1-for-3 with his 13th home run of the year. He also tallied a pair of ground outs. Rasmus now has a .212 average and .647 OPS on the season.
Fantasy Impact
The DL stint may have cause Rasmus to take a hit in his overall consensus ranking, down now at #106 among outfielders. The veteran outfielder is slashing a pretty solid .241/.311/.434 over his career and just may be an option for a left handed power bat, should your lineup need it for fantasy playoffs. Keep a close eye on Rasmus going forward.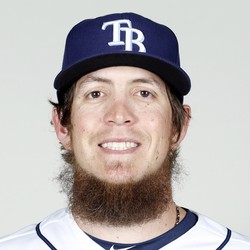 Availability
---