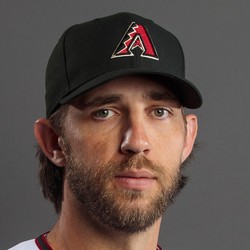 Madison Bumgarner
SP - SF -
DL60
Height: 6' 5"Weight: 235 lbsAge: 28Bats: RThrows: LCountry: USA
Madison Bumgarner throws simulated game
Madison Bumgarner threw 35 pitches over two innings in a simulated game on Wednesday afternoon.
Fantasy Impact
The next step for Bumgarner is throwing three innings on Sunday in an Arizona rookie league game. Good luck to those rookies. After that Bumgarner will head to a rehab assignment in the minors, and should re-join the Giants around the All-Star break if all goes well. Fantasy owners who held on to him all this time should plan for Bumgarner to eventually be his usually dominant self, though it may take him a few starts in the majors to get there.
Madison Bumgarner throws 40 pitches on Saturday
Madison Bumgarner threw 40 pitches yesterday in Scottsdale. Manager Bruce Bochy didn't provide any specifics but said it went well.
Fantasy Impact
While we don't know much about the throwing session Bumgarner seems to be headed in the right direction with his rehab. He may wind up being back earlier than we originally thought. An update will be provided once we know more, but fantasy owners should absolutely keep him stashed for the stretch run.
Madison Bumgarner throws 20 pitch bullpen
Madison Bumgarner continued to make strides in his road to recovery on Friday, throwing 20 pitches off a bullpen mound.
Fantasy Impact
Bumgarner threw all fastballs, which is customary for a first bullpen session after an injury. He's expected to throw one to two more before a simulated game in Colorado. Bumgarner is expected to return to the Giants around the all star break or a little after. He absolutely needs to stay stashed on fantasy rosters.
Madison Bumgarner to resume throwing from mound
Madison Bumgarner is slated to resume throwing from a mound.
Fantasy Impact
Bumgarner resumed playing catch recently, and he'll continue to ramp up his rehab. He will be sidelined until likely at least the All-Star break, and that's assuming no setbacks in his recovery.
Madison Bumgarner throws from 60 feet
Madison Bumgarner made roughly 45 throws from 60 feet today, which is his first time playing catch since getting injured.
Fantasy Impact
Bumgarner was originally supposed to throw on Friday but was feeling so good today that he decided to move it up. There is still no timetable for his return, though it wouldn't be shocking to see him pitching in the majors in late July or early August. He should remain stashed in DL slots wherever possible.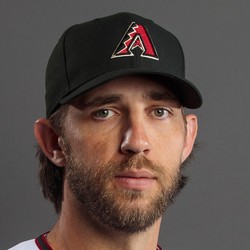 Availability
---