Utah Jazz
Western Northwest
---
Jazz G/F Joe Ingles clarified his thoughts on returning to play, stating, "For context, I said this over 2 months ago when we knew nothing about the virus & what it could do. I know the Jazz/NBA would only have us play if they were confident that everyone's health has been put first. When it's safe to go back and play, I will not let my teammates down! (Source: Joe Ingles on Twitter)
Fantasy Impact: Ingles was responding to a report that circulated late on Thursday evening, alleging that he was "prepared to walk away, fly to Australia, and never play a game for the rest of his life to protect his family from the coronavirus." Ingles admitted that this statement was taken out of context - in a conversation that took place two months ago. Ingles addressed this headline pretty swiftly and Jazz fans and fantasy owners can breathe a sigh of relief, knowing that Ingles is all-in on finishing out the season and continuing his career.
Category: Rumors
---
Utah Jazz beat writer Tony Jones suggests that Georges Niang will be asked to play more minutes as a result of Bojan Bogdanovic undergoing season-ending surgery on Tuesday. (Source: Tony Jones on Twitter)
Fantasy Impact: As the NBA inches closer to a possible return this season, the Utah Jazz will be without their best shooter and starting small forward Bojan Bogdanovic. Plagued by a right wrist injury since November, Bogdanovic opted for surgery on Tuesday - leaving an opportunity in the rotation for Niang. Jazz F Joe Ingles will likely be inserted back into the starting lineup, moving Royce O'Neale to the power forward position, where Niang will earn more minutes as a backup. Don't expect too much from the four-year veteran, as he's averaged 5.8 points, 1.9 rebounds, and 0.8 assists across 13.3 minutes per game in 58 games this season.
Category: Rumors
---
Utah Jazz F Bojan Bogdanovic will undergo season-ending surgery on his right wrist, sources tell ESPN. (Source: Adrian Wojnarowski on Twitter )
Fantasy Impact: Bogdanovic injured his wrist in January but decided to play through the pain. Since the shutdown, the pain has apparently gotten worse, and the seven-year veteran has decided to undergo surgery that will shut him down for the remainder of this season. Bogdanovic signed a four-year, $73M deal with Utah last summer and was having the best year of his career this season, averaging 20.2 points, 4.1 rebounds, and 2.1 assists per game. He'll be ready to go come the start of the 2020-2021 campaign.
Category: Injury Updates
---
Rudy Gobert and Donovan Mitchell are ready to put their differences behind them and move forward, per Jazz VP Dennis Lindsey. (Source: Tim MacMahon on Twitter)
Fantasy Impact: "They are ready to put this behind them, move forward, and act professionally," said Lindsey. "We're pleased with the collective makeup group, Donovan and Rudy in particular. We look forward to move forward." Gobert and Mitchell were reportedly at odds with each other during the coronavirus saga. It was reported that two have spoken and believed to have put their differences aside. Both players are ready to move on and help the Jazz win games once (or if) the 2019-2020 NBA season resumes.
---
Utah Jazz G Donovan Mitchell has tested positive for the coronavirus. (Source: Adrian Wojnarowski on Twitter)
Fantasy Impact: Mitchell is the second NBA player to have been identified as contracting the coronavirus, after fellow teammate Rudy Gobert tested positive last night. Hopefully the NBA can contain the virus, and they're doing their part by suspending games indefinitely. Jazz players privately have told reporters that Gobert has been making light of a very serious situation, touching other players and their belongings in the locker room. Let's hope other NBA players are taking the issue more seriously than Gobert, as this pandemic sweeps across the globe.
---
Royce O'Neale recorded a season-high 15 points (6-11 FG, 2-7 3PT, 1-2 FT), seven rebounds, two assists, one block, and one steal over 33 minutes in Monday's 10-92 loss to the Raptors.
Fantasy Impact: O'Neale stuffed the statsheet on Monday and recorded his best scoring total of the season. Most of the Jazz was ice-cold on Monday but O'Neale and Bojan Bogdonaovic were able to step up amidst their team's struggles and make their small forward platoon looks great. The third-year forward out of Baylor doesn't bring a ton of value to fantasy circles as this game appears to be his ceiling. For those that took the risk in DFS though, they've got to be happy with Monday's payoff.
Category: Game Recaps
---
Jordan Clarkson put up nine points (2-9 FG, 1-6 3PT, 2-2 FT), three assists, and two rebounds over 24 minutes in Monday's 101-92 loss to the Raptors.
Fantasy Impact: Clarkson is a pure scorer that brings little else to the table. When he shots are dropping, he's a great fantasy value. And when they aren't, he's essentially worthless. Over his last four outings he is shooting an ice-cold 4-of-20 from deep. Draining 36.8% from deep this year, you should expect a bounceback. The sixth-year guard is coming off a great February where he averaged 17.9 points and shot 42.6% from beyond the arc and should return to form soon.
Category: Game Recaps
---
Mike Conley recorded 13 points (4-12 FG. 3-7 3PT, 2-2 FT), seven assists, four rebounds, and one steal over 34 minutes in Monday's 101-92 loss to the Raptors.
Fantasy Impact: Conley's inability to stay healthy early in the season severely hampered his upside, but the 13th-year vet has found his groove in Utah and has put up solid numbers since the start of February. Since that time he is averaging 16.5 points, 4.9 assists, 3.8 rebounds, and 0.9 steals over 13 games. Coming off his career-beast season in scoring (21.1 points per game), Conley will struggle to put up that type of point total in Utah, sharing roles with Donovan Mitchell and Jordan Clarkson, but it's good to see that the veteran guard has been able to find some consistency in a new environment after 12 years in Memphis.
Category: Game Recaps
---
Emmanuel Mudiay (ankle) is listed as probable for Monday's game against Houston. (Source: NBA.com)
Fantasy Impact: Mudiay missed Saturday's game due to a sprained ankle. He will return in usual role off the bench. Mudiay is averaging 7.6 points, 2.5 rebounds, 2.5 assists and 0.6 triples across 41 games this year.
Category: Injury Updates
---
Jeff Green has cleared waivers and is now a free agent after being let go by Utah earlier this week. (Source: Adrian Wojnarowski on Twitter )
Fantasy Impact: Green should be an appealing add for teams in need of depth at forward, as he can provide a scoring punch off the bench. He saw a reduced role with Utah in his 12th season but played a key role for Washington in 2018-19. He should find a new home sooner than later.
Category: Transactions
---
Dante Exum has been traded to the Cleveland Cavaliers in exchange for G Jordan Clarkson and two future second-round draft picks. (Source: Adrain Wojnarowski on Twitter)
Fantasy Impact: Exum has been a major disappointment for the Jazz since being drafted fifth overall in the 2014 NBA draft. It's a solid trade for Jordan Clarkson and the Jazz who are in need of another scoring option in the second unit with Mike Conley out. Exum can be left on the waiver wire.
Category: Transactions
---
Go Premium For FREE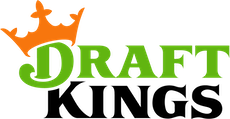 Deposit $10 at a DFS partner site you have NOT played at and get a FREE 6 Month HOF Subscription!