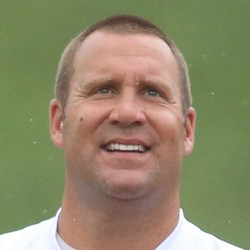 Ben Roethlisberger
QB - PIT -
OUT
Height: 6' 5"Weight: 240 lbsAge: 35College: Miami (OH)Drafted: #11 (1st Rd. by Pittsburgh)
Ben Roethlisberger 'leaning towards' playing in 2017
Pittsburgh Steelers quarterback Ben Roethlisberger told the media he's "leaning towards" playing in 2017.
Fantasy Impact
After giving the Steelers a scare following the team's loss to the Patriots in the AFC Championship game when he said he might retire this offseason, the 35-year-old signal caller told the media he'll likely return for the 2017 season. That comes to no surprise as many of the media-elite believed Roethlisberger was just "blowing off steam" after the crushing defeat. At this point, expect Roethlisberger to be on the field (for the Steelers) in Week 1.
Ben Roethlisberger unlikely to retire
Pittsburgh Steelers owner Art Rooney II told the media he "had a good conversation" with quarterback Ben Roethlisberger recently and that he expects the signal caller to return in 2017.
Fantasy Impact
Following Pittsburgh's deflating loss to New England in the AFC Championship Game, Roethlisberger told the media that he is contemplating retirement. However, Rooney II believes that Roethlisberger's remarks "might have been a reaction to the frustration of defeat, as well as any concerns about his age." Roethlisberger, 34, has been showing signs of aging through the years. With a laundry list of injuries piling up on his resume. Plus, the wear and tear on his body that comes with playing 13 seasons in the NFL at his level of competitiveness, it wouldn't be a surprise to see him retire. Nevertheless, that scenario is extremely unlikely. Expect Roethlisberger under center for Pittsburgh in 2017.
Ben Roethlisberger pondering retirement
NFL Network's Ian Rapoport reports Pittsburgh Steelers quarterback Ben Roethlisberger told 93.7 the Fan he's "not ready to commit to playing" football in 2017. Roethlisberger later added that he'll "consider his options then decide" on his playing future.
Fantasy Impact
Pittsburgh's fan base, the team's front office and Roethlisberger's teammates are holding their breath in the wake of the signal caller's comments Tuesday that leads me to believe he's pondering retirement. Roethlisberger, 34, is at the back end of his career with a laundry list of injuries beginning to pile up on his resume -- he's missed six games in the past two years putting his durability in question moving forward. However, he is coming off of a season in which he threw for his most touchdown passes (29) since 2014 and despite losing, led the Steelers to the 2016-2017 AFC Conference Championship Game -- Pittsburgh hasn't missed the playoffs since 2013. Players, especially the prominent, have contemplated retirement in recent seasons, with most returning the following year. But the 2016 offseason proved that players do walk away with some thread left on the tires -- see Marshawn Lynch and Calvin Johnson. If Roethlisberger elects to hang up his cleats, his departure would leave a tremendous void at quarterback for the Steelers and open up the door for a possible acquisition of Tony Romo from Dallas. Romo to the Steelers? That would be a match made in heaven as they have the pieces in place to not only win now but also protect Romo with one of the best offensive lines in the league.
Ben Roethlisberger has solid game in loss on Sunday
Ben Roethlisberger had a solid outing in Sunday's matchup against the New England Patriots. Roethlisberger finished with 314 passing yards, one touchdown, and one interception.
Fantasy Impact
It's hard to say it, but Roethlisberger was the worst of all the quarterbacks in Sunday's Conference Championship games. Once, Bell went down after acrrying the ball for six times, the passing game was keyed on by the New England defense more heavily. We shall only see what next season brings in store for Roethlisberger and the Steelers.
Ben Roethlisberger picks up Divisional Round win despite red-zone struggles
Ben Roethlisberger completed 20-of-31 passes for 224 yards, no touchdowns, and one interception in the Steelers' Divisional Round win over Kansas City.
Fantasy Impact
Big Ben's road woes are well documented and Sunday night was no different. The Steelers didn't score a single touchdown, but ended up winning anyways on the leg of Chris Boswell, who set a playoff record with six made field goals. Roethlisberger piloted this offense deep into Kansas City territory but failed to convert on any of those chances. He'll travel to New England to take on the Patriots next week for the AFC Championship game. He missed their Week 7 match-up with a knee injury.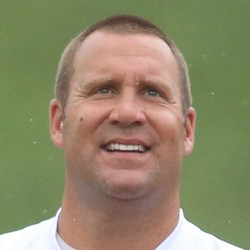 Availability
---