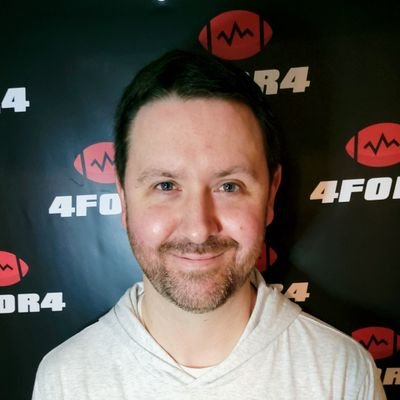 Ryan Noonan
4for4.com

Featured Pros: Early ADP Undervalued
Name the QB you believe is the most undervalued according to our early QB ADP Rankings and tell us why you feel that way.
Goodbye, "exotic smashmouth", hello Marcus Mariota. A new regime brings along offensive coordinator Matt LaFleur, who was the Rams OC last year and 2016 MVP Matt Ryan's quarterback coach during the previous two seasons, and he's tasked with bringing the Titans offense up to speed. This is the most talented set of skill players that Mariota has played with since entering the league and they'll need to help him get back to his career TD rate of 4.6% after his disappointing 2017 rate of just 2.9%. A more aggressive-minded staff and positive touchdown regression lands Marcus Mariota inside my top-10 at the position.
Name the RB you believe is the most undervalued according to our early RB ADP Rankings and tell us why you feel that way.
Combining the tantalizing upside of Jerrick McKinnon with one of the most exciting play-callers in the league for running backs in Kyle Shanahan has had the fantasy industry buzzing since the 49ers signed McKinnon to a bellcow-like offer in March. Shanahan has said that he got "lost watching him on tape, thinking about all the things we can do with him." In full PPR he's a second rounder who often mistakenly slips to the early third. I'm bullish on his floor and upside this year, and have him as my RB10, five spots higher than the ECR.
Name the WR you believe is the most undervalued according to our early WR ADP Rankings and tell us why you feel that way.
After playing nearly 91% of the snaps and hauling in five scores in the teams first eight games, Chris Hogan missed most of the season's second half due to a shoulder injury. His 6-128-1 performance in the Super Bowl was much needed for New England because of Brandin Cooks' early exit, and with both Cooks (114 targets) and Danny Amendola (86) in new spots for the 2018 season, New England has 200 targets up for grabs. Assuming Julian Edelman would eat 100+ of those made sense, but his pending suspension leaves that very much in doubt. Early ADP on Chris Hogan was too low to begin with and is slowly climbing. The ECR has him as the WR35, 15 spots lower than I have him.

Start/Sit Week 16
Give us a player (non tight end) outside of our top 100 Flex that represents a deep sleeper start and tell us why you think he has upside this week.
The end of Adrian Peterson's season in Arizona didn't create a clear replacement, but perhaps Elijahaa Penny can continue to carve out a niche as the season comes to an end. He saw a spike in snaps and touches last week against the Redskins, and appears to have the inside track to any goal line work that may or may not present itself. The Week 16 spot for him is elite though, as the Giants are bottom third versus the run/running backs in every critical metric that you can find.
On the flip side, what player inside the top 40 Flex is likely to disappoint fantasy owners this week?
It's unlikely that you've made it this far into the season while relying on production from Lamar Miller, but if you somehow managed to do so, I don't see why you'd start him this week. He saw fewer snaps and touches than Alfred Blue last week, and the Texans will likely be playing from behind here as 8.5 point home favorites against the Steelers.