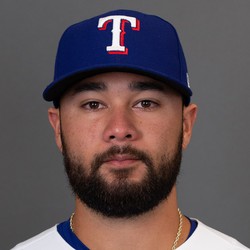 Isiah Kiner-Falefa
C,2B,3B - TEX
Age: 24Bats: RThrows: R
Isiah Kiner-Falefa reaches three times, scores twice on Wednesday
Isiah Kinger-Falefa went 1-for-2 with two walks and two runs scored in the Rangers' win over the Diamondbacks on Wednesday.
Fantasy Impact
The 24-year-old backstop is hitting .333 with a .867 OPS to start the year. He is still searching for his first homer and only needs to be rostered in two-catcher leagues for fantasy.
Isiah Kiner-Falefa rested Tuesday
Kiner-Falefa was given the night off Tuesday against Justin Verlander and the Houston Astros.
Fantasy Impact
Kiner-Falefa, who is 2-for-5 with a home run in his career vs. Verlander, will sit in favor of Jeff Mathis, who is 0-for-15 with 11 Ks all-time against the hard-throwing Houston right-hander.
Isiah Kiner-Falela picks up four hits in win over Astros
Isiah Kiner-Falela went 4-for-5 with a double, a home run and two RBI in Friday's 11-2 win over the Astros.
Fantasy Impact
Kiner-Falela has been hot hitting .438 over the last seven games. The utility infielder actually has some value in deeper fantasy leagues with his multi-position eligibility which includes catcher in some formats.
Isiah Kiner-Falefa pads the stat sheet against the Yankees on Wednesday
Isiah Kiner-Falefa had a triple, a walk, stole a base, scored two runs and recorded three RBI, while going 2-for-4 on Wednesday.
Fantasy Impact
Wow, now that is a heck of a game for Kiner-Falefa. He has played well for the injury riddled Rangers, maybe well enough to get regular playing time when they are fully healthy.
Isiah Kiner-Falefa drives in two in win on Monday
Isiah Kiner-Falefa plated two runs against the Tigers on Monday, while scoring a run.
Fantasy Impact
The two RBI were his ninth and tenth on the season. He is only playing regularly due to injuries, so he can be left alone.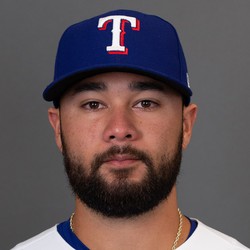 Availability
---
---