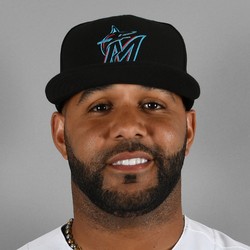 Jonathan Villar
2B,SS - BAL
Age: 28Bats: BThrows: R
After getting shipped out of Milwaukee to Baltimore, Villar won some 2018 leagues down the stretch. In 54 games with his new club, the middle infielder batted .258 with eight homers and 21 steals. Although highly erratic, Villar has also manifested his fantastical ceiling when batting .285 with 19 homers and 62 steals in 2016. Nobody should expect him to reach those heights again, but he's on his way to another 15-30 campaign in the heart of Baltimore's batting order. While a poor contact profile presents significant batting-average downside, he has improved his contact rate just enough to at least sustain his current .2561clip. Besides, the speed still makes him a tantalizing middle infielder. Although his 21 steals through 103 isn't amazing for his standards, he's still just one of nine players who have swiped at least 20 bags.
Villar was excellent after the trade to Baltimore last season and hasn't slowed down this year. Going into the break, he already had double-digit homers and was on track for both 100 runs and 30 stolen bases. The batting average isn't killing fantasy owners either which is a major surprise.
Villar is well on his way to another .260-15-30 season, which just might be good enough to finish as a top-10 second baseman in fantasy leagues.