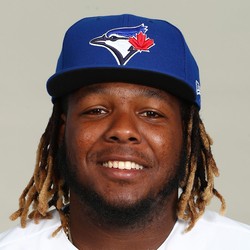 Vladimir Guerrero Jr.
3B - TOR
Age: 20Bats: RThrows: R
If you take a glance at Guerrero's fantasy line through the first third of the season, you may think he's not quite living up to the hype. But the truth is he's deserved much better results based on the quality contact that he's making. According to Statcast, Guerrero has one of the biggest differentials between his batting average and expected batting average, and the same holds true for his slugging percentage. His strikeout rate is significantly higher than he had in the minors, but it is still better than average across MLB. Guerrero is a premier talent who should only get better with experience, but he's already displaying the ability to hit close to .300 with 30-35 home runs.
Nobody is doubting Guerrero's skills. Especially not Steamer, as the typically pessimistic projection system had the 19-year-old batting .306/.368/.511 with 22 homers in 550 plate appearances prior to his call-up. Toronto's teenage prodigy had nothing left to prove in the minors after collectively batting .381/.437/.636 in Double-A and Triple-A. The problem was opportunity. An oblique injury spared Toronto the embarrassment of leaving its best hitter off the Opening Day roster, but he made his highly anticipated debut on April 26. He struggled out of the gate, but this is when it's required to remind everyone that Mike Trout stunk during his debut. Guerrero has turned a corner with four homers in his last six games and should promptly be considered a top-10 third baseman and top-50 player.
The always conservative Steamer projection model sees Vlad Jr. as a similar player to Nolan Arenado from the get-go with a .300+ BA, 30 homers and both 100 RBIs and runs over a full season's at bats. This issue, however, will be whether he gets those at-bats. You can gamble on him as early as the 4th round, but it may not be early enough to beat others to the punch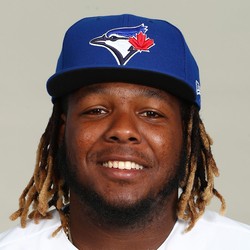 Availability
---
---