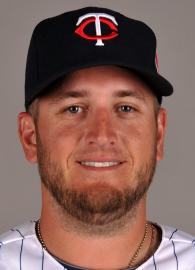 By Brian Mozey, Twins Correspondent, Tue, Jan 13th 10:03pm EST
Glen Perkins says that his arm is feeling good after an offseason with no issues. Perkins was shut down in September with a left forearm strain and a nerve irritation in his elbow. (Source:
Fantasy Alarm
)
Fantasy Impact: There was no structural damage in his injuries, but he had to rest and rehab over the offseason to be fully ready for Spring Training. He had no setbacks this offseason, which is great but also scary. It is good because he will more than likely be ready for the season, but, because he didn't have surgery, he could be injured further. He is a cautious, yet quality, draft this season. Perkins had a 3.65 ERA with 34 saves last season.