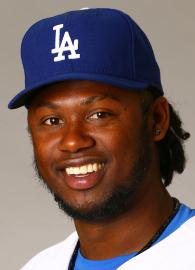 By John Aubin, Red Sox Correspondent, Mon, Jan 12th 10:24am EST
Though John Farrell won't submit a lineup card in a regular-season game until April 6, the manager already has a pretty good idea of the way he plans on slotting his Red Sox players. In a radio interview with WEEI on Thursday night, Farrell revealed that he's leaning toward putting Hanley Ramirez in the cleanup spot. Farrell likes the left-right balance he could have in the middle of the order, with lefty David Ortiz batting third, followed by Ramirez (right-handed), Pablo Sandoval (switch-hitter) and Mike Napoli (righty). "The one thing that clearly stands out is we have balance left- and right-handed," Farrell said. "I have always liked David in the No. 3 hole. You know he is going to come up in the first inning. I think Hanley gives David some protection behind him. Then you start to create some protection, and we want to keep Sandoval on the left side of the plate as much as possible." (Source:
MLB.com
)
Fantasy Impact: The biggest key with Hanley Ramirez is staying healthy. He has proven in his previous stops that when he can stay on the field he is a dominant hitter. If Ramirez bats cleanup in the revamped Red Sox lineup he could be a top 10 fantasy player. Having shortstop eligibility as well as gaining outfield eligibility this season makes him even more intriguing. It will be a roll of the dice when drafting Ramirez this year. Fantasy owners who take the risk will be hoping for Ramirez to be able to stay in this lineup and have a monster year.