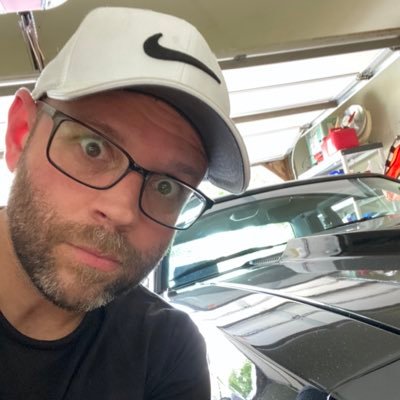 Mike Tagliere
FantasyPros
The news solidifies Lamar Miller's status as an RB1 this season.

Featured Pros: Early Bust Candidates
What RB in our consensus top 24 should fantasy owners fear the most as a bust candidate?
I've always been attracted to Andy Reid's running backs and loved Kareem Hunt last year, but I'm staying away from him at his current cost. On Twitter the other day, I mentioned that even though Kareem Hunt tallied just one carry in Week 17 (they rested the starters), he finished with 90.7 percent of the team carries in 2017. Just four running backs have cracked the 79 percent mark over the last three years. Not only is Spencer Ware is coming back, but the Chiefs also signed third-down specialist Damien Williams in free agency. While I don't think Hunt will be a complete bust, he's extremely unlikely to live up to his current price. Another name I'd be weary of is LeSean McCoy.
What WR in our consensus top 24 should fantasy owners fear the most as a bust candidate?
I'm concerned about Adam Thielen this year, as not many have factored in how big of a loss offensive coordinator Pat Shurmur was to his potential. Once Norv Turner left the Vikings mid-2016, Shurmur made the slot role extremely important, and it was the reason we saw Thielen and Stefon Diggs get so much production while playing there. On top of that, new quarterback Kirk Cousins has never targeted a wide receiver more than 6.9 times per game, which would amount to 110 targets in a season, a far cry from the 143 Thielen saw in 2017. The argument can be (and should be) made that Diggs is the better fantasy asset in 2018. JuJu Smith-Schuster is another one who I'd avoid at his current price, as he ranked 55th in targets per game among wide receivers in 2017.

Featured Pros: NFL Lottery Tickets
Name one under-the-radar RB that you plan to target in all drafts as a late-round lottery ticket and why?
His ADP has been creeping up as of late and he'll likely sneak into the top-150 by the time this is published, but I'm going with Doug Martin wherever I can. It's not common to find a running back this late who has not one, but two 1,400-rushing-yard seasons under his belt. Most are automatically assuming that Marshawn Lynch has the job locked up, but reports out of Oakland are that Martin continues to impress. He's 29 years old and playing behind a 32-year-old who has a long history of back issues and a violent play-style. Not only would Martin be a strong handcuff behind one of the best offensive lines in football, but he could turn out to be much more than that.

Name one under-the-radar WR that you plan to target in all drafts as a late-round lottery ticket and why?
As things stand right now, Geronimo Allison will be on every single one of my fantasy teams. Why? Because as of now, he's a starting wide receiver for Aaron Rodgers. Many have said that there's no way Allison has the job, but nobody has told me who else will claim it. Yes, the Packers drafted three wide receivers in the 5th-7th rounds, but do you remember that they drafted two in the same exact area of the draft last year? In his two years with the Packers, Allison has played 15 games with Rodgers under center, and in those games he's totaled 45 targets, 26 receptions, 381 yards, and two touchdowns. This feels like Devin Funchess all over again, yet nobody has learned. Oh, and his quarterback is much better than Funchess'.



Featured Pros: Early ADP Undervalued
Name the QB you believe is the most undervalued according to our early QB ADP Rankings and tell us why you feel that way.
As of now, it's criminal that Mitch Trubisky is down the list at No. 26. It's almost as-if people forgot that he was throwing to Josh Bellamy as his top receiver and that Dion Sims was his starting tight end. Did they also forget that vanilla John Fox was his head coach? Well, here's the catch-up lesson: Offensive-minded Matt Nagy was brought in as the head coach, while Allen Robinson, Trey Burton, Anthony Miller, and Taylor Gabriel were brought in for a complete overhaul to the pass-catching group. Meanwhile, Jimmy Garoppolo is being taken as a top-eight quarterback. Did you know that Trubisky had just as many 18-point games as Garoppolo (two) from Week 13-on, which was when Garoppolo took over as the starter for the 49ers? Remember, Trubisky did that with little help. Even if his passing totals aren't up to par, his rushing totals will carry him into the top-18, as he racked up at least 44 rushing yards in three of the last nine games. Don't forget that Trubisky was one of the top athletes among quarterbacks just one year ago. I'd also mention Andy Dalton as someone who's extremely undervalued.
Name the RB you believe is the most undervalued according to our early RB ADP Rankings and tell us why you feel that way.
It's Sony Michel for me, as most believe that you can't trust a Patriots running back. Tell that to those who rode Rex Burkhead and Dion Lewis to DFS success last year. When you look at the Patriots running backs who have come and gone over the last few years (Stevan Ridley, Shane Vereen, LeGarrette Blount, Mike Gillislee), you'll notice that none of them were running backs who could "do it all." Outside of Saquon Barkley, there wasn't a more complete running back in the draft class, as Michel is someone who will walk into the NFL as a top-10 pass-blocking running back and someone who can play all three downs. When the Patriots spend a first-round pick on a running back, you should pay attention. 75 percent of top-six running backs in fantasy football come from top-12 scoring offenses. Well, the Patriots have been a top-12 scoring offense since 2001.
Name the WR you believe is the most undervalued according to our early WR ADP Rankings and tell us why you feel that way.
After the Redskins traded for Alex Smith, I knew I'd be high on Crowder. My interest only grew fonder when the Redskins brought in Paul Richardson, who should help stretch the field and open things underneath for Crowder. Smith doesn't like throwing into tight windows, as evidenced by NFL's NextGenStats that show a league-low 12 percent of his throws went to a wide receiver with one or less yard of separation. While Richardson and Josh Doctson were mediocre at separating, Crowder averaged 3.2 yards of separation, which ranked eight among wide receivers in 2017. He's currently the WR40 in ADP, which is his absolute floor given he's already finished inside the top-40 in each of the last two seasons.

Featured Pros: Breakout Candidates
What RB has the best shot of having a breakout year in 2018?
It's got to be Joe Mixon for me, though his price is starting to reflect that. When he came into the league last year, he was widely recognized as the most versatile running back in the class, though his off-the-field issues would impact his draft stock. Many wanted to draft him in the third-round because of his talent, but I warned others to approach the three-headed monster with caution. Once Jeremy Hill went down, we started to see signs of how the Bengals wanted to use Mixon - in a featured role, with Gio Bernard helping out in a limited fashion. The draft pick used on Mark Walton is nothing more than Bernard's replacement after 2018, as he's slated to be a free agent. Mixon has the skill-set to finish as a top-five running back if the Bengals offense can get back on track in 2018. My runner-up for this would be Sony Michel of the Patriots.

What WR has the best shot of having a breakout year in 2018?
I've said it before and I'll say it again - don't give up on DeVante Parker just yet. Health has always been the issue, not his talent. With Jarvis Landry and his 161 targets off to Cleveland, there's massive target potential here for him. Not only were the Dolphins one of just three teams to have three wide receivers with at least 96 targets, but Parker reached that number while playing just 12 games (left one early in the first quarter). He's got a 100-target floor with a 140-target ceiling. That's the prime territory for a former first-round pick's breakout season. In the 25 career games he's seen at least five targets, Parker has averaged 68.2 yards per game and 0.3 touchdowns, which amount to low-end WR2 numbers.

What TE has the best shot of having a breakout year in 2018?
The player I'd be aiming to get in most drafts, especially where he's being drafted, is Trey Burton. Not only is he headed to the new and exciting Matt Nagy offense, but the real treat is that he already knows the offense, coming from Doug Pederson's scheme. The Bears made it a priority to add him at the start of free agency because of this reason, as they needed someone to play the Zach Ertz and Travis Kelce role in the offense. Knowing 95 percent of the playbook (as he's said) is massive for his immediate impact with the team.



Featured Pros: Early Fantasy Football Sleepers
What running back outside the top 50, is your top sleeper candidate?
It's really a wonder why more people haven't tied Doug Martin to a direct path of success. While he's been inefficient in two of his last three seasons, he's also played behind one of the worst offensive lines in football. Going to play for the Raiders, who arguably have a top-three offensive line in football, should be a treat for his eyes. On top of that, Marshawn Lynch will be 32 years old this year, an age that not many running backs have sustained success, especially ones who have been a battering ram, like Lynch has. It's not very common to find a running back outside the top-50 who has multiple 1,400 rushing yard campaigns on his resume.
What wide receiver outside the top 60, is your top sleeper candidate?
If the Packers continue to ignore Dez Bryant as a free agent, Geronimo Allison is going to be very fantasy relevant, as he'll step-in opposite Davante Adams and play in two wide receiver sets with the greatest quarterback on earth. Do I need to remind anyone that James Jones caught 14 touchdowns from Aaron Rodgers back in 2012 before hanging up the cleats just a few years later? Allison also knows the offense and has produced with a healthy Rodgers in 2016, totaling 22 targets and turning them into 202 yards and two touchdowns. Guys, he's going after Terrance Williams.
What tight end outside the top 20, is your top sleeper candidate?
It's got to be Vance McDonald for me, as he was traded to the Steelers right before the start of last season, which didn't give him ample time to learn the offense, similar to Sammy Watkins in Los Angeles last year. Over the offseason, the Steelers have done nothing but compliment McDonald and say that he's going to be much more involved in the offense. It'd be wise, as he's one of the more athletic tight ends in football, as he totaled 16.3 yards per reception in the 2016 season prior to coming to the Steelers. If Jesse James can produce in that offense, you have room for real potential with McDonald.

Featured Pros: Dynasty Undervalued Players
Which running back is currently the most undervalued in our latest dynasty rankings?
While I usually pass on rookies in startup dynasty leagues, the running back position continues to go younger and younger. Because of that, it's a crime to see Sony Michel down at No. 20 in the running back rankings. He's a young, three-down back who will play from day one because of how well he can pass-block. He's essentially stepping into the old Dion Lewis role in a top-three scoring offense. Running backs drafted in the first-round carry a ton of value, especially ones who are as well-rounded as Michel is. He's currently my No. 13 running back in dynasty formats.
Which wide receiver is currently the most undervalued in our latest dynasty rankings?
It's often hard to find wide receivers who are undervalued in dynasty, but one who stood out to me was Doug Baldwin, who has now finished as a top-13 receiver in each of the last three seasons, while Jimmy Graham was a big part of the offense for all of them. He still scored 29 touchdowns in those seasons, which ranks 2nd to only Antonio Brown among wide receivers. Sure, he's getting older, but he's a smaller receiver whose body doesn't take the toll that some of the bigger wide receivers deal with. As the 22nd wide receiver off the board, you aren't getting a more sure thing than Baldwin.
Which quarterback is currently the most undervalued in our latest dynasty rankings?
I'd like to call this one a tie, as both Baker Mayfield and Mitch Trubisky are being undervalued big time. I have Mayfield ranked higher, but the pending coaching change will determine a lot, as most underestimate the effect that a coach can have on a quarterback's career. The Browns and Bears both completely revamped their pass-catching corps, as you can argue that both teams have a top-five group when you combine the wide receivers, tight ends, and running backs. Trubisky's group might be a tad better because they're all under contract for a long time and he's got one what's supposed to be one of the best offensive minds in the game with Matt Nagy.

NFL Draft Winners & Losers
Give us the rookie whose stock is on the rise the most by virtue of the situation he walks into (team/depth/etc). How early should he go in a rookie draft?
After watching him fall down draft boards, Michael Gallup landed in the perfect situation to be a contributor immediately in fantasy football. Replacing Dez Bryant wasn't as high on the Cowboys priority list as it should've been, but Gallup can play the traditional "X receiver" in the offense. Playing alongside Allen Hurns and Cole Beasley shouldn't concern you, and not to mention the fact that Jason Witten casually retired on Friday. Dak Prescott is going to need a go-to receiver and I'm betting Gallup is the guy.

Last season, Alvin Kamara offered great value despite flying under the radar as a mid-round pick. Name 1 rookie that has the best shot to be a surprise stud this season.
Knowing what we do about Melvin Gordon and the fact that he's had a hard time holding up to his massive workload, a name to keep an eye on is Justin Jackson. He was a workhorse for Northwestern and that was the knock on him - that he's got a lot of miles on his tires. The good thing is that he's been able to remain healthy through those miles and play on all three downs. Should something happen where Gordon misses time, Jackson could be a fantasy league-winner on a potent Chargers offense.

What veteran player walks away as the biggest winner based on the new addition(s) to his team and how does it affect how you value him this season?
After hearing all about how the Bears were going to trade Jordan Howard and that he didn't fit Matt Nagy's scheme, it all turned out to be nothing. There isn't a single running back on the roster outside of Howard who can handle starter carries, meaning he's going to get all he can handle, similar to Kareem Hunt under Nagy last season. Howard still concerns me catching passes out of the backfield, but he's going to get enough touches to justify a second-round pick in fantasy drafts.



Featured Pros: Early NFL Schedule Impact
Which notable player has favorable matchups in 2018 and should see a boost in value?
It shouldn't come as a surprise that I'd say Tom Brady here, as he plays in what might be the worst division in football. He gets to play the Jets, Bills, and Dolphins in 6-of-17 games during the season, and then gets matchups with the Texans, Lions, Colts, Chiefs, Packers, and Steelers mixed in. Not that they are all terrible defenses, but they aren't ones that you're concerned about when slotting Brady into your lineup.
Who is a player facing a difficult schedule that fantasy owners should be aware of?
Someone who I noticed that had a particularly bad schedule at first glance was David Johnson. Not only are we worried about his team being in many games, but having to play against the Rams twice is not going to be a matchup to look forward to. Even worse - he plays one of those games in Week 16, championship week. Not just them, though, as he'll play the Broncos, Vikings, Chargers, and Falcons throughout the season. It's not going to be easy for Johnson to reclaim the RB1 spot.
For the fantasy playoffs (weeks 14-16), is there a notable player that jumps out as having a particularly easy schedule?
If there's one who stood out on first glance, it's Odell Beckham. He will start by playing against the Redskins, who don't use Josh Norman to shadow opposing No. 1 receivers for whatever reason (Beckham would burn him anyway), and they still don't have the cornerback who'll be starting on the other side of the field on the current roster (I don't think). After that, he'll play against the Titans who just signed Malcolm Butler. Whether they trust him or Adoree Jackson in man coverage on Beckham, it'll be easy money in fantasy football. And in the championship week, he'll play against the Colts secondary that leads with Quincy Wilson.

Featured Pros: Dynasty Buy/Sell
Which player are you selling now in dynasty leagues and what kind of return are you looking for?
If I'm holding any shares of Deshaun Watson, I'm looking to sell them while he's being valued as the No. 2 to No. 4 quarterback in dynasty circles. While his rookie campaign was impressive, we mustn't forget that it was a seven-game sample size. We've seen some quarterbacks go through some hot streaks before. Maybe not to the tune of 19 touchdowns in seven games, but looking back at the defenses he played during that time, we shouldn't be so quick to place him into the elite conversation. Quarterback is such a replaceable position, so if you're able to get a top-five pick in return for him, I'd do it. I've heard of some getting even more than that, so make sure to maximize your return. Another option is trading him away for another quarterback and then some. Unless it's a 2QB league, quarterbacks are easily replaced.

Which player are you buying now in dynasty leagues and what are you willing to give up to get him?
The idea of buying low can be a fallacy, because once you approach another owner about that player, you're often giving away the secret. Because of that, you'll want to include multiple players, though you know which ones the trade is built around. My favorite buy-low to include in those deals right now is John Ross. There's a reason he was drafted inside the top-10 of the NFL Draft and the man keeping him off the field last year will likely be out of a job by the end of the year. I recently acquired him in exchange for a late second- and late third-round draft pick in a rookie draft, which is essentially nothing outside of a couple lottery tickets. If you can get him for this, consider yourself buying low.



Featured Pros: Brandin Cooks Trade Impact
What can we expect for Brandin Cooks' fantasy value after the trade?
He's going to be overvalued in fantasy football in 2018, plain and simple. His skill-set and what he does well doesn't match up with his new quarterback, Jared Goff. Over his career, Goff has completed just 32 percent of his passes that have traveled over 20 yards down the field. Meanwhile, Cooks' former quarterbacks Drew Brees and Tom Brady combined for over 51 percent in that same time-span. Cooks has been the No. 2 receiver in each of the last two years for yardage on deep balls, where he got a lot of his production. Cut that in half and he's likely just a boom-or-bust WR3.

Who is impacted the most from a fantasy perspective in New England after the trade?
I don't believe the player who will benefit most is on the roster right now, as I believe they use one of their four picks in the top two rounds to draft a wide receiver who can contribute right away. But sticking to the current roster, it'd have to be Chris Hogan, who averaged 17.9 yards per reception the year before Cooks arrived in New England. Another name to keep an eye on is Malcolm Mitchell, who was forced to miss the entire 2017 season. Most have already forgotten that he had 21 receptions for 263 yards and four touchdowns over a four-game stretch at the end of 2016.

How does the trade impact your fantasy expectations for Jared Goff? Where will he sit in your QB rankings?
It doesn't really change that much for me, honestly. The way I see it, Cooks is a lesser player than Sammy Watkins, and he's going to fill that role. While Cooks can create more flexibility in an offense than Watkins did, the Rams don't need him to be the player he was for the Saints, as they have one of the best running backs in the league. With the Rams defense getting massive upgrades this offseason, it's unlikely that the Rams offense will have to throw more than 30-35 times per game. While Goff can remain efficient, as he was last year, it's hard seeing him take a leap into the top-10 quarterback territory.