Injury Stashes (2020 Fantasy Baseball)
The 2020 baseball season will not begin as planned due to the COVID-19 pandemic. If you're reading this column, it is because you are either preparing for your draft or you are in the middle of one.
Regardless, let's agree the state of fantasy baseball looks something like this: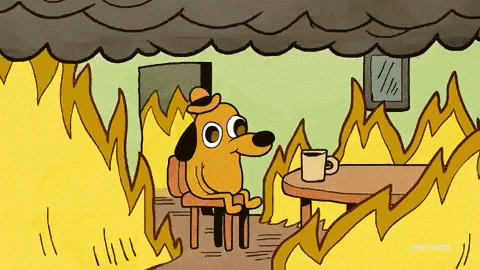 While we all do the responsible thing and embrace social distancing to flatten the curve, most of us have a bit more time to prepare for drafts with a delayed start to the season. With that, many players that had previously seen a drop in value due to injury now enjoy a jump in value as each week results in less time missed during the year.
Though there remains the looming possibility of a June start to the season, we will work with MLB's current proposal of mid-May for Opening Day.
I'll be ignoring players with proposed April return dates like Mike Clevinger, Aaron Judge, and Justin Verlander since they'll most likely be healthy by the time the season starts.
Instead, let's consider eight other players who are still likely to be injured in mid-May or have undetermined timetables that will be worth taking in drafts as injury stashes.
Practice fast mock drafts with our fantasy baseball software >>
James Paxton (SP – NYY)
Paxton stands out as an arm many had targeted as no less than a mid-range SP2 before his injury. The injury itself had nothing to do with his pitching arm or delivery, but the surgery was still expected to sideline Paxton for three to four months, making June the most realistic return.
Paxton has thrown for more than 160 innings only once in his career, and at age 31, it was unlikely he would surpass that total in 2020. However, with the season shortened to possibly just over four months, Paxton's innings limitations shouldn't be seen as a hindrance.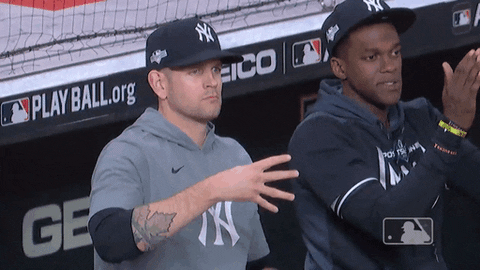 Moreover, Paxton's talent (3.93 SIERA, 11.11 K/9 in 2019) and position as a frontline starter for a Yankees team with a loaded offense should afford him double-digit. He could easily vault into the top-10 among starting pitchers.
Giancarlo Stanton (OF – NYY)
The second Yankee on this list, Stanton strained his calf and remains questionable for Opening Day, even with the delayed start. Injuries continue to plague the slugger, but the shorter season will mean less wear and tear on his body and potentially enhance his value in drafts where he might otherwise have been faded. It's a wonder someone with Stanton's physique can't seem to stay healthy. Perhaps it has something to do with his unorthodox offseason training.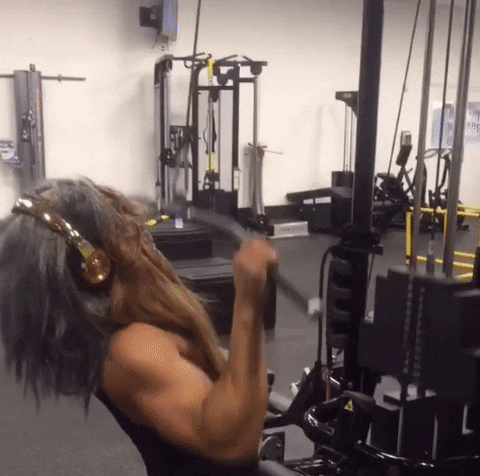 Most projections had Stanton hitting over 40 home runs this year, a total I always believed seemed far-fetched. Stanton has exactly one career season with over 40 homers, so ATC's projection (33 HRs, .264/.350/.550) was probably the most realistic outcome. Stanton's current ADP according to Fantasy Pros (72.4 overall, OF 19) makes him an ideal injury stash given his upside in fewer games played.
Shohei Ohtani (SP – LAA)
Ohtani can hit right now, but with a mid-May target for a return to the mound, he makes for a fine stash, especially since the Angels may push his return back. After all, the cancellation of Spring Training will likely cut into Ohtani's rehab, so it's possible the team will want to continue to play it safe with his arm.
Ohtani only made 10 starts in 2018, but a 10.97 K/9, 1.16 WHIP, and 3.65 SIERA pointed to a player with a fantasy ace ceiling. He's unlikely to ever get enough starts or plate appearances to truly reach his potential as a hitter or pitcher, but in a shorter season, his value in both increases dramatically since the Angels won't have to manage his workload as much.
Oscar Mercado (OF – CLE)
Mercado sprained his wrist in his last Spring Training game, and while he "thinks" he will be ready by the time the season starts, wrist injuries can be tricky. He's probably going to be fine by the middle of May, so it might be a stretch calling him an injury stash, but if he suffers any setbacks from swinging a whiffle bat too hard, you never know.
All kidding aside, the Indians may opt to start him off on the IL just to be safe, and if so, you won't find many 20/20 threats falling in drafts that you can stash for the first week or so of the season.
Griffin Canning (SP – LAA)
Canning was an outright fade earlier this spring when he felt right elbow inflammation and the MRI revealed "chronic changes to the UCL," leading some to fear surgery was coming. Canning is certain to begin the year on the injured list, but he received a "biological injection" into his elbow with the plan to re-evaluate him again in a month or so.
From a talent perspective, Canning's 4.57 ERA in 2019 may not inspire, but under the hood, the skills show a rookie with a 9.59 K/9 and 30.7% O-Swing% paints a different portrait. Canning may eventually require Tommy John surgery, but the fact surgery wasn't immediately recommended is encouraging enough to consider stashing him with a late pick in case he takes the mound sometime this season.
Carlos Carrasco (SP – CLE)
First, Carrasco was delayed with a hip flexor strain, and now he's shelved due to elbow soreness – as if overcoming leukemia last year wasn't enough. Like with Mercado, the Indians should have Carrasco fully healthy by the time the season begins, but there's no guarantee for either.
Carrasco's ADP (119.6) has begun to crater as the injuries pile up and confidence in his health wanes. He's currently going outside the top-30 starting pitchers, arguably for good reason, but a closer look at the underlying metrics shows that his skills have not diminished enough to warrant the drop; if healthy, he might be the best starting pitcher value you can find.
Yoenis Cespedes (OF – NYM)
Who knows how healthy Cespedes will be, and his age (34) makes a return to peak form unlikely. The injuries he has suffered in recent years to his heels remain a concern, and his most recent ailment involving multiple ankle fractures after a run-in with a wild boar truly boggles the mind. It has all amounted to somewhat of a cold bath for what looked like a great career.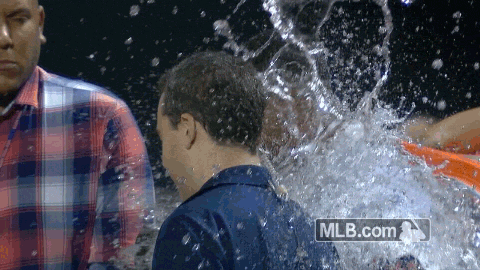 However, when healthy, Cespedes was a beast. In 2016, his last fully healthy season, his exit velocity (91.7 MPH), xwOBA (.373), and Hard-Hit% (47.5) all ranked inside the top-10% of MLB, based on Statcast numbers; for what it's worth, he's progressing well, according to reports.
Mitch Haniger (OF – SEA)
Haniger is recovering from both back and hernia surgeries, but he still hit 15 home runs in 63 games last year. Projections have him hitting over a dozen home runs while batting over .250 with a .785 OPS in a little less than half a season of plate appearances.
Don't forget that in 2019, Haniger was being drafted in the same tier of outfielders as Marcell Ozuna, Eddie Rosario, Tommy Pham, and Yasiel Puig, among others. You could be acquiring an OF3 for what amounts to a free lottery ticket at the end of your draft.
Practice fast mock drafts with our fantasy baseball software >>

Subscribe: Apple Podcasts | Google Play | SoundCloud | Stitcher | TuneIn
Paul Ghiglieri is a featured writer at FantasyPros. For more from Paul, check out his archive and follow him @FantasyGhigs.