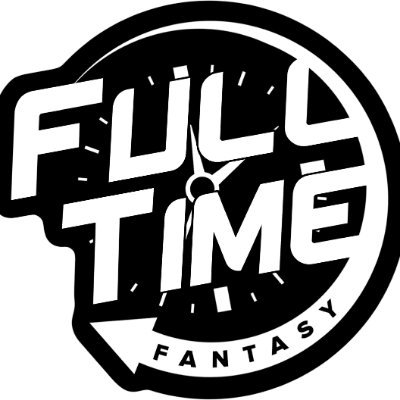 Staff Rankings
FullTime Fantasy

Against the Spread: Super Bowl Picks
Game: Philadelphia Eagles at New England Patriots (-4.5)
Pick: Philadelphia Eagles (+4.5)
What is the best way for a back-up QB to succeed? How about having both a Head Coach AND an Offensive Coordinator that are both former back-up NFL Quarterbacks themselves with big game experience. Lets not forget what his OC Frank Reich did in the NFL playoffs in a big spot (see Bills vs Oilers '93 "The Comeback") and who also has his own experience in the Superbowl filling in for an injured star QB. Oh yeah, lets toss in that his HC earned a Superbowl ring backing up HOF QB Brett Favre with the Green Bay Packers in SB XXXI. Time to jump aboard the 'Cheesesteak' express.

Game: Will the combined score be over or under 48 points?
Pick: Under

Game: What will the total combined points be at the end of the game?
Pick: 42


Thielen caught six of his nine targets for 74 yards despite Marcus Lattimore's tight man coverage last week. The injury (lower back) sounded minor mid-week, but Thielen did miss practice on Wednesday and Thursday. We expect him to play on Sunday. Jalen Mills will try to use the same approach as Lattimore this week, but he doesn

Fournette has been limited in practice due to an ankle injury. However, that shouldn't deter the team from starting him this Sunday as the Jaguars will once again rely on Fournette to be their lead ball carrier against the Patriots. Fournette's ankle might not be the only thing getting in his way on Sunday; the Patriots will most likely put eight men in the box to force Blake Bortles to beat them. If Fournette is able to break through the Patriots defensive line, an upset could be in store.
Tom Brady declined to say whether he will play Sunday, but he returned to practice Friday. Brady's hand has been covered up by a glove, so the extent of the injury is unknown. Brady is the best quarterback on the slate, despite the matchup against a staunch Jaguars defense. The Patriots are secretive when it comes to injuries and this should lower Brady's ownership unless more information leaks before game time.

Against the Spread: Divisional Round Picks
Game: Atlanta Falcons at Philadelphia Eagles (+3)
Pick: Atlanta Falcons (-3)
We find ourselves in unfamiliar territory here in Vegas---the first time in NFL Playoff history the 6th seed is favored over the #1 seed. Matt Ryan & Julio Jones crushed the dreams of the upstart LA Rams last week and showed that the young boys on the West Coast weren't quite ready for the big stage. The boys here in the desert just don't believe back up QB Nick Foles can step in for the injured Carson Wentz. If Wentz was healthy this line would be Philly -5 or higher which means we are seeing nearly a full touchdown plus point correction here. Normally the play here would be to fade the dome team traveling outdoors to the cold, windy confines of the Link in mid January. However, the football gods could very well be on the side of dirty birds with an expected high of 50 degrees and not a snow flake in sight. We've seen the sharps pummel the total out here as they envision perhaps the lowest scoring affair of the weekend. Too many factors are aligning here for a return for the second straight year for Matty Ice & crew to the NFC Championship game & I think the line here tells us all we need to know.

Game: Tennessee Titans at New England Patriots (-13.5)
Pick: Tennessee Titans (+13.5)
Last week I was on the Titans plus the 8.5 points ripe with the knowledge that Tennessee enters the post season as the 'only' team with a negative overall point differential. Heading into Foxboro is acompletely different animal this time of year as we all know with Brady & company the past 17 seasons. All this talk now emerges about a potential divorce that will break up the Pats & their dynasty hold. Normally, when the Pats hear controversy they take the "Us versus the World" mantra and bury their opponents. Something tells me 2018 could be different as New England comes in rested but still not fully healthy with Hogan & Burkhead both still limited this week. I think the Murray injury actually helps the Titans as a hungry Derrick Henry showed last week.
I still think the Pats find a way to advance as they always do but I will gobble up the points and hope the public pushes this number to a full +14.

Game: Jacksonville Jaguars at Pittsburgh Steelers (-7)
Pick: Jacksonville Jaguars (+7)
This game will be my biggest play of the weekend. I love two big angles here that always lead to cashing tickets here in Vegas this time of year: a dominant defense + a strong running game. That formula historically tends to travel well in cold weather games played outside at this time of year and leads to a return to the betting counter at the final whistle. I know backing Blake Bortles heading into Heinz Field is a risky proposition but I think there is extreme value with more than a TD with a team boasting the best defense of the Elite Eight squads and a team that went into Pittsburgh and won earlier this year with ease. Five interceptions of Big Ben at any point of the season can never be overlooked + factor in a limited Antonio Brown versus Jalen Ramsey and a Steelers defense missing their best player Ryan Shazier. I think the Jags have been undervalued all year and I can see Jacksonville catching Pittsburgh at the right time.

Game: New Orleans Saints at Minnesota Vikings (-4.5)
Pick: Minnesota Vikings (-4.5)
For a second straight week the NFL has left the best game for last and in doing so leaves us with perhaps the most difficult game to handicap. The Saints pose the best running game of any team playing this weekend by far versus the NFL's 2nd best run & pass defense. The Wild Card round taught us that against a stout Panthers run defense Drew Brees can still win games with his arm when New Orleans' needs him to. The Vikings beat the Saints 29-19 in week one but I toss that game completely as both Sam Bradford and Dalvin Cook had huge games in that one and as we all know both of those players will be side line spectators on Sunday afternoon. The wildcard here is journeyman QB Case Keenum who is in the NFL MVP discussion since replacing Bradford. I love the angle of playing the 'over' in playoff games played inside a dome stadium and it cashed once again last week when the Saints played at home vs Carolina. I think we get one step closer to making history here as no team prior to this season has ever played in the Super Bowl in their home stadium---the Vikings can accomplish that feat with just two more wins in the friendly home confines of US Bank Stadium.

Which game pick are you most confident with?
Jacksonville Jaguars at Pittsburgh Steelers (-7)



Against the Spread: Wild Card Picks
Game: Tennessee Titans at Kansas City Chiefs (-8)
Pick: Tennessee Titans (+8)

Game: Atlanta Falcons at Los Angeles Rams (-5)
Pick: Los Angeles Rams (-5)

Game: Buffalo Bills at Jacksonville Jaguars (-8.5)
Pick: Jacksonville Jaguars (-8.5)

Game: Carolina Panthers at New Orleans Saints (-6)
Pick: Carolina Panthers (+6)

Which game pick are you most confident with?
Atlanta Falcons at Los Angeles Rams (-5)


Totally agree. Rudolph when healthy is a beast and should be a consistent TE1 for fantasy teams.

Against the Spread: Super Bowl Picks
Game: Philadelphia Eagles at New England Patriots (-4.5)
Pick: Philadelphia Eagles (+4.5)
What is the best way for a back-up QB to succeed? How about having both a Head Coach AND an Offensive Coordinator that are both former back-up NFL Quarterbacks themselves with big game experience. Lets not forget what his OC Frank Reich did in the NFL playoffs in a big spot (see Bills vs Oilers '93 "The Comeback") and who also has his own experience in the Superbowl filling in for an injured star QB. Oh yeah, lets toss in that his HC earned a Superbowl ring backing up HOF QB Brett Favre with the Green Bay Packers in SB XXXI. Time to jump aboard the 'Cheesesteak' express.

Game: Will the combined score be over or under 48 points?
Pick: Under

Game: What will the total combined points be at the end of the game?
Pick: 42



Against the Spread: Divisional Round Picks
Game: Atlanta Falcons at Philadelphia Eagles (+3)
Pick: Atlanta Falcons (-3)
We find ourselves in unfamiliar territory here in Vegas---the first time in NFL Playoff history the 6th seed is favored over the #1 seed. Matt Ryan & Julio Jones crushed the dreams of the upstart LA Rams last week and showed that the young boys on the West Coast weren't quite ready for the big stage. The boys here in the desert just don't believe back up QB Nick Foles can step in for the injured Carson Wentz. If Wentz was healthy this line would be Philly -5 or higher which means we are seeing nearly a full touchdown plus point correction here. Normally the play here would be to fade the dome team traveling outdoors to the cold, windy confines of the Link in mid January. However, the football gods could very well be on the side of dirty birds with an expected high of 50 degrees and not a snow flake in sight. We've seen the sharps pummel the total out here as they envision perhaps the lowest scoring affair of the weekend. Too many factors are aligning here for a return for the second straight year for Matty Ice & crew to the NFC Championship game & I think the line here tells us all we need to know.

Game: Tennessee Titans at New England Patriots (-13.5)
Pick: Tennessee Titans (+13.5)
Last week I was on the Titans plus the 8.5 points ripe with the knowledge that Tennessee enters the post season as the 'only' team with a negative overall point differential. Heading into Foxboro is acompletely different animal this time of year as we all know with Brady & company the past 17 seasons. All this talk now emerges about a potential divorce that will break up the Pats & their dynasty hold. Normally, when the Pats hear controversy they take the "Us versus the World" mantra and bury their opponents. Something tells me 2018 could be different as New England comes in rested but still not fully healthy with Hogan & Burkhead both still limited this week. I think the Murray injury actually helps the Titans as a hungry Derrick Henry showed last week.
I still think the Pats find a way to advance as they always do but I will gobble up the points and hope the public pushes this number to a full +14.

Game: Jacksonville Jaguars at Pittsburgh Steelers (-7)
Pick: Jacksonville Jaguars (+7)
This game will be my biggest play of the weekend. I love two big angles here that always lead to cashing tickets here in Vegas this time of year: a dominant defense + a strong running game. That formula historically tends to travel well in cold weather games played outside at this time of year and leads to a return to the betting counter at the final whistle. I know backing Blake Bortles heading into Heinz Field is a risky proposition but I think there is extreme value with more than a TD with a team boasting the best defense of the Elite Eight squads and a team that went into Pittsburgh and won earlier this year with ease. Five interceptions of Big Ben at any point of the season can never be overlooked + factor in a limited Antonio Brown versus Jalen Ramsey and a Steelers defense missing their best player Ryan Shazier. I think the Jags have been undervalued all year and I can see Jacksonville catching Pittsburgh at the right time.

Game: New Orleans Saints at Minnesota Vikings (-4.5)
Pick: Minnesota Vikings (-4.5)
For a second straight week the NFL has left the best game for last and in doing so leaves us with perhaps the most difficult game to handicap. The Saints pose the best running game of any team playing this weekend by far versus the NFL's 2nd best run & pass defense. The Wild Card round taught us that against a stout Panthers run defense Drew Brees can still win games with his arm when New Orleans' needs him to. The Vikings beat the Saints 29-19 in week one but I toss that game completely as both Sam Bradford and Dalvin Cook had huge games in that one and as we all know both of those players will be side line spectators on Sunday afternoon. The wildcard here is journeyman QB Case Keenum who is in the NFL MVP discussion since replacing Bradford. I love the angle of playing the 'over' in playoff games played inside a dome stadium and it cashed once again last week when the Saints played at home vs Carolina. I think we get one step closer to making history here as no team prior to this season has ever played in the Super Bowl in their home stadium---the Vikings can accomplish that feat with just two more wins in the friendly home confines of US Bank Stadium.

Which game pick are you most confident with?
Jacksonville Jaguars at Pittsburgh Steelers (-7)



Against the Spread: Wild Card Picks
Game: Tennessee Titans at Kansas City Chiefs (-8)
Pick: Tennessee Titans (+8)

Game: Atlanta Falcons at Los Angeles Rams (-5)
Pick: Los Angeles Rams (-5)

Game: Buffalo Bills at Jacksonville Jaguars (-8.5)
Pick: Jacksonville Jaguars (-8.5)

Game: Carolina Panthers at New Orleans Saints (-6)
Pick: Carolina Panthers (+6)

Which game pick are you most confident with?
Atlanta Falcons at Los Angeles Rams (-5)