Fantasy Football Do Not Draft List: Running Backs
Running backs are perhaps the most valued commodities in fantasy football. Knowing when to draft a back can be tricky. Ideally, the best strategy is to draft a mix of upside and high floor players at the position. It takes a lot of luck to play darts with the running back position without it ricocheting around and hitting you in the face. The focus of this piece will be on five players who do not possess the upside or floor to warrant their current ADP (average draft position).
Looking at variables such as workload, consistency and a back's offensive surroundings helped me achieve the second most accurate in-season grade at the running back position (humble brag).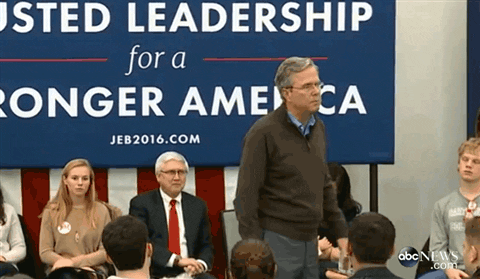 All of those are important factors to consider when building a draft board. For instance, knowing that Sony Michel got 72% of his production in 38% of his games could help you decide where to place him. Knowing that David Johnson's offensive coordinator was just a piece of paper with a line going through the middle of it might give you reason to bump him up a few spots this year.
Before I begin, I'd like to reiterate: this is not a list of players you shouldn't draft altogether. It's a list of players you should not draft at their current ADP. Think of it like a Colonoscopy – it's probably a waste of time when you're young, but later on you should definitely consider it.
Complete early fantasy football mock drafts with our free simulator >>
Le'Veon Bell (NYJ): (ADP: 9th overall | RB7)
Matt Forte finished the 2014 season with 1,846 scrimmage yards and 10 touchdowns. He ended the following season with 559 less yards, 58(!) fewer receptions, and down three in the touchdown category. The biggest difference? Adam Gase came to town. Yes, the same Adam Gase who gave 103-year-old Frank Gore 36 more carries last year than a far more talented Kenyan Drake. Le'Veon Bell is undoubtedly a unique talent, but is he talented enough to overcome the limitations of his head coach and a rather lackluster offense? Anyone who has watched the Steelers and their success with James Conner, Jaylen Samuels, and DeAngelo Williams has to be a bit wary of Bell's upside outside of the friendly confines of the Pittsburgh offense. I'd love to have Bell on my team in round 2, but he's currently going 9th overall with an ADP of RB7. It'll be a long shot for him to live up to that draft position.
Sony Michel (NE): (ADP: 44th overall | RB22)
I fully understand the appeal of Michel given the immense upside of a running back in the New England offense, however, it's getting to the point where the cost outweighs the potential reward. The knee injuries were a legitimate concern in it of itself – add in Damien Harris and you have the makings of a potentially nightmarish situation. Michel's 2018 season was akin to the tale of Dr. Jekyll and Mr. Hyde: In five of his 13 games, he scored 17 or more points (standard). However, in each of the other eight games, he scored 7 points or less. That kind of (in)consistency is unlikely to improve with Harris in the mix. With an ADP of RB22 and 44th overall in PPR leagues, Michel is going ahead of players like David Montgomery, James White, Cooper Kupp, Kenyan Drake, and Tyler Lockett amongst others. Chances are that you'll regret paying a premium here.
Tarik Cohen (CHI): (ADP: 59th overall | RB28)
I was high on Tarik Cohen last year. Jordan Howard wasn't a great fit in Matt Nagy's offense and there wasn't much in the way of him carving out a significant role. The opposite is true for Cohen this year. Not only did the Bears trade up for Iowa State running back David Montgomery but they also went out and signed Mike Davis to a two-year deal. Nagy will still draw up some gadget plays for Cohen, but with his usage declining, he's going to be near impossible to predict on a week-by-week basis. Some of the players currently going behind him that I'd take ahead of Cohen include: Sammy Watkins, Hunter Henry, Mike Williams, Dante Pettis, Will Fuller, Rashaad Penny, Evan Engram, Latavius Murray, Marvin Jones, D.J. Moore, and Jerick McKinnon.
LeSean McCoy (BUF): (ADP: 96th overall | RB38)
In 13 games, Shady reached double-digit fantasy points just twice last year in standard formats and spent most of his time dancing behind the line of scrimmage. It's perplexing for a guy to be going inside the top 100 despite having a low ceiling and a floor that includes him not making a roster. McCoy's ADP of RB38 has him ahead of guys like Ronald Jones, Royce Freeman, Jerick McKinnon, D'Onta Foreman and Carlos Hyde – most of whom have both higher ceilings and safer floors. I understand that name recognition is a thing – but that's all McCoy is at this point, a name.
Kareem Hunt (CLE): (ADP: 95th overall | RB37)
The best handcuffs are those who have standalone value and can reach RB1/RB2 status with an injury. Drafting a handcuff who is slated to miss two-thirds of the fantasy season and is likely to have a miniscule role upon return is folly. The Browns drafted Nick Chubb 35th overall for a reason. They traded away Carlos Hyde for a reason. Chubb was given 19.6 touches per game over the final 10 games for a reason. He averaged 5.2 yards per carry for a reason. The reason being that Nick Chubb is a damn good running back. To think that Hunt will come back and carve out a significant role for himself with Chubb there is foolish. Hunt is an insurance policy, and an insurance policy shouldn't be getting drafted inside the top 100, ahead of some potential starters.
Check out our free dynasty mock draft simulator to prepare for your startup leagues >>

Subscribe: Apple Podcasts | Google Play | Spotify | Stitcher | SoundCloud | TuneIn | RSS
Elisha Twerski is a featured writer at FantasyPros. For more from Elisha, check out his archive or follow him @ElishaTwerski.