Beyond our fantasy football content, be sure to check out our award-winning slate of Fantasy Football Tools as you navigate your season. From our Trade Analyzer – which allows you to instantly find out if a trade offer benefits you or your opponent – to our Waiver Wire Assistant – that allows you to quickly see which available players will improve your team, and by how much – we've got you covered this fantasy football season.
The best part about the growth of the fantasy sports industry is that player analysis has never been more accessible. In fact, we're at the point where one of the most overlooked aspects of playing fantasy football is simply reading the news. Often, there is a lot to learn from what a coach or executive say, as well as the information that beat reporters share. Using this news to our advantage is one of the few ways fantasy players can create an edge for themselves. Here's a summary of this week's headlines.
Complete early mock drafts using our free draft simulator

Down Goes Deebo
Ugh. Deebo Samuel was one of the most fun rookie receivers to own down the stretch last season. The San Francisco's 2019 second-round pick took advantage of a banged-up receiving corps in Weeks 10 and 11, parlaying a combined 21 targets into 16 receptions for 246 yards. They were the only two games in which Samuel saw double-digit looks. With one of the most imaginative coaches in the NFL by his side, I was ecstatic to see what the 24-year-old would do in his sophomore campaign.
Unfortunately, Samuel broke his left foot during a workout with teammates this week, and he will be sidelined for 3-4 months. The injury is a dreaded Jones fracture, which can continue causing complications post-surgery. Samuel's teammate, Trent Taylor, suffered the same injury during training camp last year, and he wound up missing the entire season after multiple setbacks.
Barring a miraculous recovery, Samuel could very well open the season on the 49ers' reserve/PUP list. That would mean he misses the first six games of 2020, so fantasy players obviously need to drop him down their draft boards for now. As to who could benefit from his absence, it certainly enhances the immediate outlook for Brandon Aiyuk. George Kittle could also be in line for a bigger role in the passing game. None of Kendrick Bourne, Jalen Hurd, or Dante Pettis really appeals for fantasy purposes.
Deebo Samuel's rookie season:

*Led all WRs with 25 missed tackles forced
*Most yards after catch by a rookie since 2006
*Only two games with 10+ targets, parlayed them into 16 receptions for 246 yards

Sigh. pic.twitter.com/CD8t8VSaTh

— Brendan Tuma (@toomuchtuma) June 18, 2020
Hunting For Upside
Kareem Hunt is the perfect draft pick for any fantasy players planning to take a zero-RB approach to drafts this year. We already know he has a pass-catching floor, proven by the 44 targets he saw in just eight games upon returning from suspension last year. This gives him some standalone value. Additionally, should anything happen to Nick Chubb, it wouldn't be an exaggeration to view Hunt as a top-five fantasy running back.
That's because we've seen Hunt do it already. With the Browns last year, the 24-year-old averaged a respectable 12.7 PPR points per game. However, in his 27 games with the Chiefs, when he had the backfield to himself, Hunt averaged a whopping 19.5 PPR points per game.
So yes, Hunt has been a target of mine in spring best-ball drafts. Now we get news from Browns offensive coordinator Chad O'Shea that Hunt has been involved in some of the team's virtual passing meetings this off-season. O'Shea added that he isn't sure who Cleveland's third receiver will be, but he listed both Hunt (!) and Rashad Higgins as options.
It's common for teams to hype up running backs as receiving threats in the offseason. Rarely does it mean much once the games start. Still, I'm viewing this news as a huge positive for Hunt's 2020 prospects. The Browns want him involved, he has a safe floor in PPR leagues, and there's potential for much more.
Alvin And The Injuries
Alvin Kamara missed Weeks 7 and 8 of the 2019 NFL season due to injuries. Even though he returned following the Saints' Week 9 bye, Kamara still appeared banged-up. Judging by the eye test, the 24-year-old didn't have the same burst, and his broken tackle rate plummeted in the season's second half.
Back in March, Kamara said his leg was at 75% last year. We got another update this week as New Orleans running back coach Joel Thomas reminded reporters that Kamara played through injuries in 2019. Specifically, the Saints' all-purpose back dealt with knee, ankle, and back issues at various points.
The most notable decline was in the passing game. Kamara averaged just 6.6 yards per catch after averaging 8.8 and 10.2 YPC the two years prior. Although he was a bit of a letdown as a consensus top-3 fantasy pick, playing through injury at least helps explain his decrease in efficiency. On the plus side, Kamara is a positive touchdown regression candidate after scoring just six times last year. The former Tennessee Volunteer should remain a top-five pick in drafts this summer.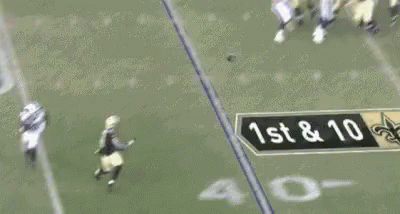 Sony Michel Undergoes Surgery (Again)
The New England Patriots are a smart organization. I don't think there are any doubts about that. So when the franchise used their 2018 first-round pick on a running back, it turned some heads. However, why should we ever doubt the great Bill Belichick? Perhaps Sony Michel was special.
That hasn't been the case through Michel's first two seasons. While the 25-year-old has been a usable fantasy asset at times, he hasn't exactly set the world on fire. Of course, injuries have been an issue:
| | |
| --- | --- |
| High School | Torn ACL |
| 2017 | Knee injury in SEC Championship |
| 2018 | Knee fluid procedure |
| 2019 | Knee scope |
| 2020 | Foot surgery |
It would be too easy to simply write Michel off entering 2020, especially because we did just that in 2019 after the knee scope. If you remember, Damien Harris got a lot of offseason buzz this time last summer. He wound up playing in two games, rushing a total of four times for 12 yards.
This is where it becomes important to actually read the news of Michel's surgery. This was a maintenance procedure to relieve discomfort. If anything, it could be seen as a positive for his 2020 outlook. That said, we need to acknowledge that there's a chance he opens training camp on the team's PUP list. We also need to put Harris back on our radars for now, especially as a late-round dart throw in best-ball drafts.
That is as far as we should go for now. Michel is still who he is, the lead back on the Patriots who needs positive game flow to have fantasy value and is a zero in the passing game. I'm not moving him down my rankings because of this surgery. I learned my lesson after last year when I drafted Harris anywhere and everywhere. Let's check back in on these two come camp.
It's been a tough couple of years for Alshon Jeffery. In 2019, he limped his way to playing in 10 games, totaling just 490 yards and four scores on 43 catches. Injuries were to blame, and it appears as if history could be repeating itself. The Super Bowl champ is still rehabbing his foot surgery from mid-December.
Jeffery's 2020 outlook has been looking shaky for a while now, and that was before head coach Doug Pederson told us that the wideout is without a timetable to return. At this rate, the 30-year-old is looking like an easy fade in summer fantasy drafts. His loss could be a gain for fellow veteran DeSean Jackson (a better pick in best-ball formats) but also rookie Jalen Reagor. Savvy fantasy players can short Jeffery's situation by investing in Jackson and Reagor before their costs begin to rise.
We're going to wrap up this week's news coverage with the Ezekiel Elliott situation. Zeke is the first star NFL player who has been diagnosed with the coronavirus. This news raises more questions than answers, even though it later came out that the star back is asymptomatic.
As a fantasy football writer, I'm not sure what to make of COVID-19 as it pertains to player analysis. Does a mid-season diagnosis mean your star fantasy asset will miss two weeks to quarantine? What if someone contracts the virus this summer as Elliott has? Is he now a "safer" investment since he's unlikely to test positive again in the Fall? Or are we underrating the long-lasting effects the disease could have on someone's body?
It feels like the best approach here is to acknowledge that we don't know everything. There are a lot of things the NFL still needs to figure out in regards to coronavirus this season. Until we have a better idea of what this all means, I don't think we should react much at all. For what it's worth, Zeke is reportedly "feeling good."
Complete early mock drafts using our free draft simulator


Subscribe: iTunes | Google Play | Spotify | Stitcher | SoundCloud | TuneIn | RSS
Brendan Tuma is a correspondent at FantasyPros. To read more from Brendan, check out his archive and follow him @toomuchtuma.