Who Should I Draft?
David Montgomery or Aaron Rodgers
---
David Montgomery

RB - CHI

Aaron Rodgers

QB - GB

2019 Schedule
Week 1
vs. GB
at CHI
Week 2
at DEN
vs. MIN
Week 3
at WAS
vs. DEN
Week 4
vs. MIN
vs. PHI
Week 5
at OAK
at DAL
Week 6
BYE WEEK
vs. DET
Week 7
vs. NO
vs. OAK
Week 8
vs. LAC
at KC
Week 9
at PHI
at LAC
Week 10
vs. DET
vs. CAR
Week 11
at LAR
BYE WEEK
Week 12
vs. NYG
at SF
Week 13
at DET
at NYG
Week 14
vs. DAL
vs. WAS
Week 15
at GB
vs. CHI
Week 16
vs. KC
at MIN
Week 17
at MIN
at DET
David Montgomery

RB - CHI

Aaron Rodgers

QB - GB

2018 Points
Week 1
‐

24.9

Week 2
‐

16.0

Week 3
‐

19.9

Week 4
‐

15.0

Week 5
‐

28.7

Week 6
‐

28.4

Week 7
‐
‐
Week 8
‐

15.9

Week 9
‐

19.2

Week 10
‐

18.1

Week 11
‐

21.6

Week 12
‐

11.9

Week 13
‐

15.3

Week 14
‐

20.2

Week 15
‐

13.5

Week 16
‐

42.9

Week 17
‐

1.0
David Montgomery

RB - CHI

Aaron Rodgers

QB - GB

Expert
Brandon Funston
The Athletic
Draws K. Hunt comparisons because of his vision, versatility, break-tackle running style, and former KC OC M. Nagy drafting Montgomery leads to thoughts that he's looking for his next Hunt in CHI
Michael Petropoulos
BRoto Fantasy
Since PFF started tracking college football, no running back has forced more than 100 missed tackles in a season. Except David Montgomery, who has done it twice. Montgomery was an absolute workhorse for Iowa State over the course of his collegiate career, he racked up 1200 yards last season with the most missed tackles overall and the most missed tackles per attempt which is even more impressive.He's elusive, he's a good pass blocker, he wasn't super involved in the passing game and wasn't a very good route runner when given the opportunity, but showed some solid hands. Had 71 total receptions in his career without a single drop, so wouldn't be super surprised to see him get a little more work pass catching in the NFL but might need some time to develop if he wants to be a true three down back.
ARod went 24/2 last season despite playing hurt and having a bad offensive system. There's no guarantee Matt Lafleur brings over a great offense after his struggles in Tennessee, but I am sure that he is going to let Rodgers fling it, which is great for fantasy purposes. He is about as safe as they come.
Andy Singleton
Expand The Boxscore
https://youtu.be/PSAsjB0EVvM
Kevin Wheeler
DraftWize
Since 2015, however, the Packers have gone a cumulative 30-24-1 with Rodgers under center, and the QB hasn't been as sharp as he once was. Over the past four years, Rodgers's yards per passing attempt dropped more than a yard from his previous career average to 7.1,2 and his TD rate fell a percentage point to 5.6 percent. fivethirtyeight.com
Derek Lofland
FantasyPros
Montgomery should lead the Bears in carries this year, but Cohen is going to have too big of a role in the offense for Montgomery to have more than a RB3 value most weeks.
Rodgers had a down year last year and still finished with 25 passing touchdowns, 2 picks and he was 6th among fantasy quarterbacks. Rodgers should still be an elite fantasy quarterback with a new coaching staff in 2019 and a much improved defense that will give them more scoring opportunities.
Dan Harris
FantasyPros
Rodgers looked like he could barely move last year after sustaining an early injury, but he played all 16 games and still posted the second-highest passing total of his career. Rodgers still has elite skills but will turn 36 years old this season, and has now battled injuries in back to back years. The firing of Mike McCarthy can only be a good thing, even if we have little idea what to expect from Matt LeFleur's system. And Rodgers will almost certainly be out to prove that it was McCarthy's, rather than his, failings that led to last year's sub-par effort. No longer the No. 1 fantasy quarterback, Rodgers should still likely bounce back and be a top-five option this year.
Jason Petropoulos
BRoto Fantasy
Jordan Howard had 1,080 total yards and 9 TDs despite seemingly disappearing from the offense at times last season. If that is the baseline for Montgomery, he'll likely match or exceed the value at his ADP. The issue? Mike Davis may be a thorn in his side after signing in the offseason, starting the first preseason game, and being backed by Nagy throughout the offseason.
Despite what looked like efficiency on the surface with 25 Tds and only 2 INTs, Aaron Rodgers was only 15 in True Throw Value last season. In fact, 8 QBs threw for 32 or more TDs last season. Over the last four seasons, Rodgers has passed that mark ONCE. He's still Aaron Rodgers and has a ceiling as high as anyone, but I'll pass at his current ADP.
Bart Wheeler
Hail to Fantasy Football
Up a handful of spots after that preseason debut. The hype train is a comin!
Kevin Roberts
Breaking Football
A creative offense could work wonders for A-Rod, who was still fantastic last year despite being held back by his system and young talent.
Mike Tagliere
FantasyPros
It's clear the Bears didn't think Jordan Howard fit into their offensive scheme after sending him away for a sixth-round pick, right? So, what does that say about Montgomery, who they traded up into the third-round to get? Howard finished as the RB20 in his first season under Matt Nagy. Montgomery was likely the best pure runner in the draft who's already shown the ability to handle a workhorse role, and offers more in the passing-game than Howard did, though most of that work will go to Tarik Cohen. Montgomery was drafted on a team that's built to win right now, which means he'll have big value immediately
Rodgers finished as the No. 6 quarterback in fantasy last year despite throwing just 25 touchdowns. Did you know that was the first time in his career where he's played more than 10 games and failed to finish as a top-two fantasy quarterback? That track record is rather impossible to beat, even if Patrick Mahomes is coming off the best fantasy season of all-time. Don't reach for a quarterback with all the options available this year, but if Rodgers were to fall to the late-fourth or early-fifth-round, you should absolutely pull the trigger
Bobby Sylvester
FantasyPros
Jordan Howard is now gone after producing for fantasy owners despite lackluster efficiency. Many will take this to mean that the much more talented Montgomery will become a stud from day one, but Mike Davis is in town now too and Tarik Cohen isn't going anywhere so it might not happen quite so quickly.
Mahomes may have just had one of the strongest seasons of all-time, but unlike Rodgers, he may have lost his top weapon. Plus, Rodgers still had a spectacular season despite everyone thinking it to be a major disappointment. He threw just 2 interceptions and posted his second highest yardage total of his career. The difference was TD-rate which is a volatile statistic, almost certain to bounce back up this year. Every single season he has been healthy, Rodgers has finished 1st or 2nd among fantasy QBs so expect more of the same now that he has two good legs.
Nick Zylak
Fantasy Football Advice
David Montgomery is a very interesting pick in the middle rounds of drafts this season. He's a better RB than Jordan Howard, and he's a much better weapon in the passing game. So, it seems like a no brainer that you should be targeting him at his 4th round ADP. They spent an early third round pick on him, their defense is still going to be elite, and their offense is on track to finish in the top 10. All of this sets Montgomery up for an amazing rookie season. There are some risks though. The Bears have said that they want to cycle in Mike Davis on early downs, and that Cohen will still be used as a pass catcher. So, this has the potential to be a committee. At the end of the day, we're going to see how they plan on running this offense during the preseason, so I'll be able to adjust my rankings accordingly. Right now, my take is that Davis is a very small threat, and that Montgomery is more likely than not to pay off his ADP. If they gave Howard 250+ carries in each of his three seasons, than Montgomery should approach that at the very least, with an expanded passing game role as well.
I don't draft QB's early. Doesn't matter who they are. You're technically getting a discount on Rodgers when you compare his ADP across seasons...but I genuinely don't care. This is the deepest the QB position has ever been, so it's not a good idea spending an early pick on one in 4 point passing TD leagues.
Kyle Yates
The Fantasy Footballers
Montgomery steps into a dynamic offense and immediately becomes the starting running back for the Chicago Bears. Montgomery displayed exceptional elusiveness, vision and receiving ability in college and this sets him up extremely well to have a solid rookie campaign. Even with all the weapons there in Chicago, Montgomery is going to receive a ton of volume week in and week out. He's a solid RB2 for your fantasy team that you can get right now in the mid to late rounds.
Go Premium For FREE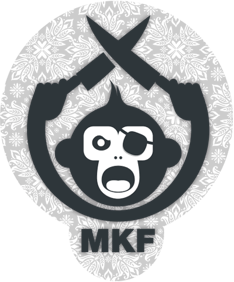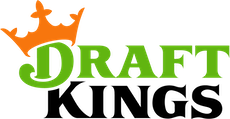 Deposit $10 at any of our DFS partner sites and get a FREE 6 Month HOF Subscription!