Fantasy Football Feast or Famine: Week 11 (2019)
We've officially passed the midway point of the fantasy season. As everyone expected, D.J. Chark is a top-six receiver, Austin Hooper and Darren Waller are top-three tight ends, and New England's defense is one of fantasy's leading scorers.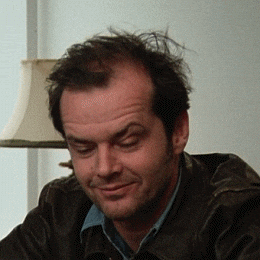 If you're busy trying to figure out whether this week will be a Mike Evans week or Chris Godwin week, this article might not be too helpful. What I will do is look at some players with the most divisive rankings among the experts and predict whether they will feast or starve.
Find and analyze trades for your team with My Playbook >>
Quarterbacks
Derek Carr (OAK)
Highest rank: QB5. Lowest Rank: QB14.
Every quarterback to face the Bengals this season has put up at least 16.6 points, so that's Carr's floor. Four of the last five signal-callers to face Cincinnati have posted at least 22.
Carr had posted 23.4 and 19.3 points in his last two weeks, respectively – and he should be a good bet to equal the higher of those two this week.
Prediction: Feast
Other feasters: Jimmy Garoppolo (SF) vs. ARI, Philip Rivers (LAC) vs KC.
Jared Goff (LAR)
Highest rank: QB11. Lowest rank: QB23.
Through 11 weeks, the number of quarterbacks to post 20 fantasy points against the Bears this season? Zero. Ziltch. Nada.
Chicago's secondary has allowed an average of just one passing touchdown per game, and have yet to allow a rushing score to the quarterback position.
Jared Goff has had fewer than six fantasy points in two of his last four games, rendering his floor as scary as they come. He could have a mediocre game in this matchup, though a ceiling performance is highly unlikely.
Prediction: Famine
Other famines: Kirk Cousins (MIN) vs. DEN, Kyler Murray (ARI) at SF.
Running Backs
Brian Hill (ATL)
Highest rank: RB4. Lowest rank: RB23.
Since Week 8 alone, three running backs have totaled 23.4 half-PPR points or more against the Carolina Panthers. That's three backs in three weeks. Yikes.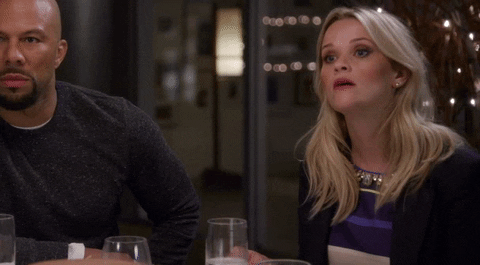 The Panthers have allowed a whopping 17 touchdowns to running backs already this season. That's… a lot.
Brian Hill wasn't very efficient when he filled in for Devonta Freeman last week, but he did manage 71 yards and a score. At a minimum, that should be his floor for this game.
Prediction: Feast
Other feasters: Joe Mixon (CIN) at OAK, Devin Singletary (BUF) at MIA.
Alvin Kamara (NO)
Highest rank: RB3. Lowest rank: RB17.
I'm not suggesting that Kamara will be a complete bust, I am suggesting that expectations need to be tempered for him this week.
One way or another, the Buccaneers have managed to slow down every running back they've faced. Christian McCaffrey posted just 31 yards on 22 carries against Tampa – though his day was saved by two scores.
Be wary of expecting a ton from Kamara this week.
Prediction: Famine
Other famines: Phillip Lindsay (DEN) at MIN, Kenyan Drake (ARI) at SF.
Wide Receivers
Mohamed Sanu (NE)
Highest rank: WR10. Lowest rank: WR38.
Nine receivers have posted at least 13 fantasy points against Philadelphia's secondary this year, including six with more than 19 points.
Bill Belichick gave the Falcons a second-round pick for Sanu for a reason – he's going to use him. In just his second game with the Patriots, Sanu garnered a whopping 14 targets and turned those into 10 receptions for 81 yards and a score.
Chances are that New England will need to score in this one, which could give Sanu a shot at double-digit targets once again.
Prediction: Feast
Other feasters: Jamison Crowder (NYJ) at WAS, D.J. Moore (CAR) vs. ATL.
DeVante Parker (MIA)
Highest rank: WR16. Lowest rank: WR47.
Only one receiver has managed to score more than 14 points in half PPR formats against Buffalo, and that was Jamison Crowder in Week 1. Crowder caught 14 passes in that game for a mere 99 yards.
Parker managed 55 yards and a score in their previous matchup in Week 7, but the chances of him repeating without Preston Williams drawing away coverage are slim.
Prediction: Famine
Other famines: Larry Fitzgerald (ARI) at SF, Kenny Stills (HOU) at BAL.
Tight Ends
Ross Dwelley (SF)
Highest rank: TE9. Lowest rank: TE44.
Do you have one of the studs? If you answered no, you're going to need to take a flyer. O.J. Howard was a sweeping success in this spot last week, so why not go back to the tight end heaven that is the Arizona Cardinals. And when I say heaven, I mean heaven.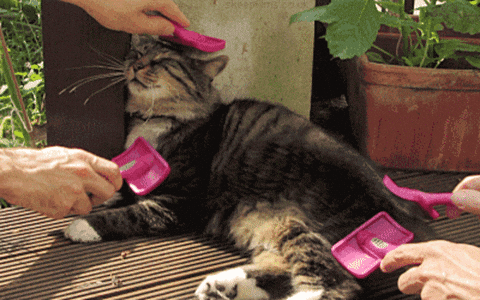 The Cardinals have allowed nearly 900 yards and 10 scores to the position already in 2019, and they still have six games to go. Dwelley is worth a dart throw, especially if both Sanders and Kittle are out.
Prediction: Feast
Rankings
Check out my rankings to see where the rest of your players stack up:

Subscribe: Apple Podcasts | Google Play | Spotify | Stitcher | SoundCloud | TuneIn | RSS
Elisha Twerski is a featured writer at FantasyPros. For more from Elisha, check out his archive or follow him @ElishaTwerski.