Fantasy Football Trade Values: Week 8
I wrote last week about my father's passing several years ago, and how fantasy football helped me through it. I received several emails from people sharing similar stories – how the escape of fantasy football helped them through various difficult times in their lives. It's a pretty great community we've got here – except for those fantasy players who tweet at athletes after bad games. Don't be that guy (or gal).
But, and I've also written about this before, there's a flip side to that coin. Fantasy football can be a ton of fun, but we can all let it become a little too important some times. I know I, for one, can get incredibly moody when a fantasy football day is going south, or when it looks like my rankings have been way off for the week. I've even . . . convinced my kids that they're crazy and I read them four bedtime stories despite reading them just two so I could rush and make it downstairs to see the end of the 4:00 games to see if I would win a matchup.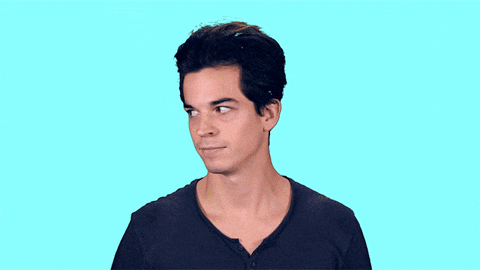 So while we should all embrace the greatness of fantasy football, let's remember that it is just a game, in the end. (Note: this does not apply to survivor pools. You are totally allowed to not play "Fairy Princess" and instead watch an otherwise meaningless overtime game and scream at the Titans for failing to put away the Browns if you chose them in survivor. Those are the rules.)
Anyway, we've got some major movement in trade values, so let's check in and see where things stand as we hit the halfway point of the fantasy season.
Analyze any potential deal with our Trade Analyzer >>
Quarterback

There's not much to talk about with trade values for our quarterbacks this week, as the values haven't changed dramatically. But we can at least acknowledge that Dak Prescott is a truly elite fantasy option, and needs to be valued as such. Five straight games with multiple touchdowns, four straight games with at least three touchdowns, and two straight games with four touchdowns. He's your number one ranked quarterback this year, and he's earned every bit of it.
Also, let's not value Cam Newton and Marcus Mariota much more than really low-end starting quarterbacks at this point. Newton had seven touchdowns over a two-game stretch against the Patriots and Lions. In his five other games, he has four touchdowns, along with nine – yes nine – interceptions. He's running again, which is great, but it's tough to feel like you'll get solid weekly production from him. As for Mariota, I'm more optimistic long-term, as his poor performances can be chalked up more to his inability to run right now, which should hopefully be gone after his bye week. But he's got a brutal schedule out of the bye (Baltimore, Cincinnati, Pittsburgh), so it may be awhile before you feel great about starting him again.
Running Back

As always, running back values shift more dramatically than the other positions, so let's discuss some of the big movers.
Three running backs in succession – Ezekiel Elliott, Carlos Hyde, and Aaron Jones, take pretty big leaps in value. You don't need me to explain the Elliott situation to you, and you don't want me to predict what's going to happen because, being honest, I've been wrong at every turn. I never thought he'd get an injunction in the first place, never thought the Court of Appeals would overturn it once he did get one, and never thought he'd get another temporary restraining order. I know only two things about Zeke at this point: he's awesome and we have no idea if he'll have any fantasy relevance after this coming week. His value is basically just the price where I felt I could stomach losing out on him for the rest of the season versus the certainty of not worrying about losing my star player. But his value to you is mostly about your comfort level.
As for Hyde, it's pretty clear that we don't need to worry much about Matt Breida absent an injury, and Hyde totaled 88 yards in a game that was over after the first few minutes. He's safe, absent injury. And it's difficult to see Ty Montgomery impacting Aaron Jones very much going forward. Those that were brave enough to buy in – well done.
C.J. Anderson and Jay Ajayi take major drops in value. As for the former, he just isn't getting enough work (averaging 13.5 touches over the previous four games), and the Denver offense looks kind of like what I expected the Jets offense to look like before the season. As for Ajayi, I mean, he's averaging 3.5 yards per carry and has yet to score a touchdown. But I want to be clear – I think the best is yet to come for both backs, and I'd be trying to acquire them, as long as I could do so at the values I have listed.
If you listened to this week's waiver wire episode FantasyPros Football Podcast, you heard Tags declare that he'd prefer Alvin Kamara to DeMarco Murray rest of season (to Bobby's chagrin). You can see I'm with team Tags on this one, as I think Kamara is moving closer to stud value (you can check out the three of our rest of season rankings here). Invest with confidence.
The Patriots back you want to own going forward is Dion Lewis, though White is certainly an option, especially in PPR leagues. The thing with Lewis is that he's figured out how to win Bill Belichick's heart – gain positive yards and don't fumble. Gillislee is still working on the equation. Trusting a Patriots running back is always dicey, but I'm investing in Lewis where I can.
Wide Receiver

So, let us start with the obvious. All Packers and Cardinals receivers take major drops in value. I was willing to give Brett Hundley the benefit of the doubt, but no longer. While he may be able to lead the Packers to some victories and develop into a competent quarterback in time, there's just no way you can think of Jordy Nelson, Davante Adams, or Randall Cobb as you once did. As for the Arizona receivers, John Brown loses most of his value while Larry Fitzgerald sees a drop in, but doesn't completely lose, his value. In the only game Drew Stanton started last season, Fitzgerald caught six of eight targets for 81 yards with two touchdowns. It's a downgrade, yes, but I'm not dumping Fitzgerald for pennies on the dollar just yet.
I am truly not certain if I'd rather have Alshon Jeffery or Nelson Agholor going forward. Like Sammy Watkins, Jeffery is the most talented receiver on his team. Like Watkins, Jeffery's quarterback is content to take what the defense gives him and not force the ball to his best receiver unnecessarily. Better things are ahead for Jeffery (and that may be where things differ with Watkins!), but Agholor is here to stay, and he has major value going forward.
A couple of other quick thoughts: Kenny Stills is a viable play so long as DeVante Parker is out, including this week against Baltimore if Parker has to miss the game. Check his numbers last year with Matt Moore – the gunslinger approach works for Stills. Jordan Matthews should get some major work going forward now that he's back and from injury and Charles Clay is still sidelined. Deonte Thompson is fine, but Matthews should get a lot of work from here on out. I liked Josh Doctson's snap count. That's pretty much all I liked about Doctson on Monday night. Hopefully, better things are to come.
Tight End

I'm not certain there should be that big a gap between Zach Ertz and Rob Gronkowski. I think about this constantly. I am not joking.
Over the Chargers' first four games, Antonio Gates played 147 snaps to Hunter Henry's 132.  In the last three games, Gates has played 96 snaps, while Henry has played 160. The Chargers have won their last three games. I think those snap count trends are here to stay, no?
O.J. Howard was awesome on Sunday! He's not going to be a reliable TE1 going forward. Don't @ me!
Until next week, friends!

Subscribe: iTunes | Stitcher | SoundCloud | Google Play | TuneIn | RSS
Dan Harris is a featured writer for FantasyPros. For more from Dan, check out his archive or follow him on Twitter at @danharris80.