Ok, so what lessons did we learn from Week 3? Tom Brady is still good and the Patriots have not yet lost their voodoo magic. If you are playing against Kareem Hunt, you are never, ever safe. And Marcedes Lewis is a must-start going forward.
Fine, I made that last one up. I think. But it was a wild day of football on Sunday (and Monday for that matter), and trade values are changing wildly. So before you strike that next deal, let's check in on some trade values going forward!
(Note: My usual caveat. These are based on a standard league. If you play in PPR leagues, or one that reward points for first downs, over the shoulder catches, or rushing attempts only on third downs when the score is within 10 or something, you'll need to adjust!).
Get free start/sit and waiver wire advice for your fantasy team >>
Quarterbacks

As usual, there's not all that much change with the quarterback position. Aaron Rodgers and Tom Brady move in value, but that's more of just a way to even out their worth as compared to players at other positions. But it's notable that Rodgers and Brady are now even in value going forward. I look forward as a Jets fan to Brady playing at an elite level until he's 55 years old and for him to make avocado ice cream a legitimate thing.
Other than that, the only movers of significance are Andrew Luck and Cam Newton. Fantasy owners finally got some good news on Luck, as he should start practicing this week, which would put him on track for a likely Week 6 return. There's still a ways to go, but the positive spin bumps him up. As for Newton – no, just no. When you flop at home against the Saints, you automatically become droppable. Newton's never been terribly accurate, and he continues to battle through his shoulder injury, isn't running much, and is losing pass-catchers left and right. He should not be started in any fantasy leagues right now, and certainly not a target of any trades.
Running Backs

As always, this is where it gets interesting. Let's get into it.
Several years ago, I was in a fantasy matchup with a close friend of mine, and he had Chris Johnson, who, though he was having a dominant season, was oddly bottled up by a poor Arizona defense all game. Just when it looked like I might escape unscathed, Johnson busted out an 85-yard touchdown run to sink me. As soon as it happened, I texted my friend "Chriiiiiiiiis Jooooooooooohnson." Since then, we have always been wondering when another Chris Johnson will come along – a player that if you're playing against, you never feel safe, because you know at some point there is going to be a monstrous play. Finally, after years of searching, we've found him in Kareem Hunt. A touchdown run of at least 50 yards in each of his first three games. Ridiculous. I'm not overly convinced that I'd rather have Le'Veon Bell going forward. From now on, he shall be called "Kareeeeeeeeem Huuuuuuuuuunt." (Note: Michael Vick briefly assumed Chriiiiiis Jooooooohnson status in 2010. I am hopeful that Hunt's designation lasts longer).
There's a lot of movement in the second tier of running backs, so let's go straight to ridiculous speed (not ludicrous speed, dudes. Let's not go crazy). Todd Gurley is awesome but check his schedule starting in Week 5 – Seattle, Jacksonville, Arizona, Bye, Giants, Houston, Minnesota. Holy schnikes. He's been amazing, but let's see how he fares before anointing him a top-five back.
Dalvin Cook is a budding superstar and Case Keenum showed that the Vikings offense can function just fine without Sam Bradford. No worries there. I am quite concerned that Carlos Hyde will not stay healthy all year. I have zero other concerns with Carlos Hyde. You don't sit DeMarco Murray or Jordan Howard ever. Who would advise you to do so just because they were both highly questionable with injuries?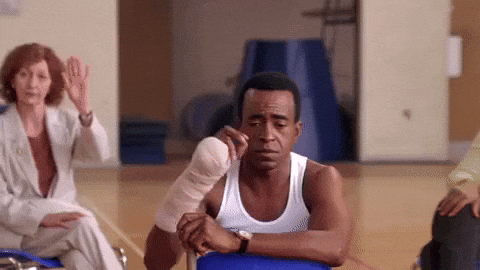 Neither is on the verge of losing a significant chunk of their value. Don't shy away just yet.
Bill Lazor realized that you have to get the ball to your best playmakers. Buy on Joe Mixon. Doug Martin is almost back. Huzzah! In Seattle, it's Chris Carson's backfield. He wasn't exciting, but he clearly showed the job is his.
Phew, ok, that's enough. Let's stop before my brains go into my feet. (Note: Spaceballs jokes do not grow old. Ever. Da kids love this one.)
Wide Receivers

Jordy Nelson's and Doug Baldwin's values move slightly based on injury news. Nelson was in a state of limbo last week at the time this article was published, but obviously played and caught two touchdown passes. Baldwin, however, hurt his groin, and while it sounds minor, the uncertainty drops him down a peg.
Keenan Allen has 10, 10, and nine targets through three games. The overall stats don't jump off the page, but he looks completely healthy, and the production will eventually come with that sort of target share.
T.Y Hilton roared back to fantasy relevance with a seven-catch, 153-yard (plus a touchdown) performance on Sunday against the Browns. It was, of course, the Browns, and the Colts will take on Seattle this weekend. But with Jacoby Brissett at the helm, it's at least possible that Hilton will have relevant games, and with the news looking good on Andrew Luck returning soon, Hilton suddenly becomes a buy candidate.
Finally, it's time to be concerned with the Redskins receivers. Kirk Cousins played about as well as possible against the Raiders on Sunday night. Terrelle Pryor had two catches on four targets for 19 yards. Jamison Crowder caught all six of his targets, but for just 52 yards, a season high. The Redskins are winning with a formula that does not involve either of their two best receivers (apologies to Josh Doctson), and it's reasonable to wonder whether that's going to change anytime soon.
Tight Ends

There's really not much to talk about with the tight end position, as once you get past the top seven, it's pretty much a streamable position (assuming Jordan Reed's injury is not serious). The one development is Tyler Eifert and his knee and back issues that forced him to miss this week's game and sound like they could be serious. Eifert becomes simply a throw-in in any deal – a tiebreaker to get you over the top if you're desperate at the position and want to hope he gets healthy. Other than that, we're status quo, my friends.

Subscribe: iTunes | Stitcher | SoundCloud | Google Play | TuneIn | RSS
Dan Harris is a featured writer for FantasyPros. For more from Dan, check out his archive or follow him on Twitter at @danharris80.