I mean, that had to be the most bizarre Week 1 in recent memory, right? It can't possibly be close. Let's just briefly run through some of the craziness that we saw between Thursday and Monday:
– The two highest fantasy scorers of the week both play for the notoriously conservative Chiefs, including a quarterback who threw two touchdown passes of at least 75 yards, despite ranking in the bottom five in average depth of throw in each of the past eight seasons. I don't like to name names, but his may rhyme with Mallex Mith.
– The top five fantasy quarterbacks were Alex Smith, Matthew Stafford, Sam Bradford, Trevor Siemian, and Carson Wentz.
– Two of the top five fantasy scorers were DSTs (Jacksonville and Baltimore).
– The top fantasy kicker was Giorgio Tavecchio, a dude who only made the team because he kicks with his left foot and the Raiders wanted to stay consistent with Sebastian Janikowski.
As my daughter would say, "that day was bananas, B-A-N-N-A-N-S" (leave her alone, she's six). Not surprisingly, we saw some major movement in trade values even after just the first slate of games. So let's get right to checking in with our trade values for Week 2.
Analyze any potential deal with our Trade Analyzer >>
Quarterbacks

Nothing all that exciting with this position, thankfully. We're not all jumping off the Tom Brady bandwagon or concerned about Russell Wilson's porous offensive line just yet (well, maybe a little in this case). We really only have two quarterbacks who make significant moves.
We shouldn't overreact to one game, but it's definitely possible that the fantasy community, myself included, slept on Matthew Stafford a bit this preseason. He's one of six quarterbacks who finished in the top 10 in each of the last two seasons. Since Jim Bob Cooter's arrival, he's completed more than 66 percent of his passes and averaged more than 18 fantasy points per game. Given how easily he dismantled a stout Cardinals defense in Week 1, it's fair to assume that his second-half swoon last season was simply due to his finger injury. He can easily rise in value as the season goes along, but for now, jumps firmly into the low-end QB1 discussion.
Conversely, poor Andrew Luck takes a dip in value without even playing. No, I have no idea when Luck will play again. But here's what I do know. The Colts are not a good team. Ryan Kelly, the team's star center, is going to miss significant time. Luck isn't even throwing, let alone practicing, and so can't possibly be close to returning. Given how handily the Rams beat them this week, it's nearly impossible to see the Colts winning a game without Luck (quickly checks schedule to see if the Colts play the Jets . . . ok, they don't – good, as I was saying . . .). Why on earth would the team push Luck to come back this year and risk getting injured on a lost season? If you want to take a shot on Luck, fine – but you can't possibly give up anything significant at this stage.
Running Backs

Ok, now it's getting interesting. The biggest mover is obviously David Johnson, whose wrist injury should keep him out the majority of the season. The Cardinals should still compete even without their star player, so it's certainly possible that he will return to a team in contention and be a factor down the stretch in fantasy. But it's not worth much to find out. Pour some out for the poor dude who got the first pick in your fantasy league and whose season is in disarray and move on.
Conversely, Ezekiel Elliott looks like he'll be getting the Tom Brady treatment and get to play the season out while his fate is decided by the courts. I'm not here to argue about Elliott's behavior or the merits of that court decision. I am here to say sorry for wasting that draft pick on Darren McFadden and to compliment you if you were brave enough to draft Zeke. He's clearly the second option behind only Le'Veon Bell going forward.
Two late-second rounders, Leonard Fournette and Todd Gurley, solidified their status in Week 1, and are certainly worth more today than they were last week. Fournette had 29 touches in the Jaguars' game against the Titans and looked utterly dynamic with nearly every one. History has shown that no team has ever lost a game while trying desperately to keep Blake Bortles from throwing the ball, so you can expect the Jaguars to continue to lean on Fournette and their defense for the rest of the season.
Gurley was . . . less dynamic, averaging a meager 2.1 yards per carry against a poor Colts defense. But he had five receptions for 56 yards and is obviously the only game in town. His involvement in the passing game should provide a fairly high floor going forward, and with Jared Goff looking . . . fine, Gurley should be a reliable running back each and every week.
A couple of exciting rookies also make major moves this week. We were all excited to see what Dalvin Cook could do, and he didn't disappoint, with 137 total yards on 25 touches. He won't get to face the Saints every week – at least not until Roger Goodell agrees with my petition – so don't expect him to dominate quite like that every week. But the thoughts of Latavius Murray significantly eating into Cook's value are long-gone. And then we have, of course, the top fantasy player in Week 1, Kareem Hunt, who set an NFL record with 246 yards from scrimmage in his first NFL game. Hunt certainly looked the part of a stud running back, but let's pump the brakes until we see what he can do against the Eagles this week. He still vaults immediately into the low-end RB1 discussion, but wait to anoint him a fantasy game-changer for just a bit.
A couple of former waiver-wire guys make their debuts on the trade value chart, as both Tarik Cohen and Kerwynn Williams instantly become viable flex options. There will be plenty written about both this week, so I'll just give a brief take – Cohen should be a viable play every week in light of his involvement in the passing game and the fact that every Bears receiver appears to be cursed. Williams has been successful in the past, and should get the lion's share of the work, though he'll cede a bit to Chris Johnson and Andre Ellington. Both are worth adds, but not sure either is worth crippling your FAAB budget. Still, plenty of trade value to be had!
Wide Receiver

There's not a whole lot of movement in receiver values this week. Amari Cooper is getting targeted in the red zone, so that's pretty cool (and would be cooler if he could hold onto a few more of those targets). Jordy Nelson is still awesome. And T.Y. Hilton's outlook is cloudy at best with the news on Andrew Luck not getting better.
But there is always movement in the trade chart, and Week 1 was no exception. Kenny Golladay looked incredible on Sunday against the Cardinals, making circus catches and using his athleticism like a star. He's an add, for sure, but he's still going to be third in the pecking order behind Golden Tate and Marvin Jones. Whether Golladay will provide consistent production is still an open question, and so his trade value stays relatively in check.
Other newcomers include a pair of Jaguars wide receivers – Marqise Lee and Allen Hurns – both of whom benefit by the unfortunate Allen Robinson injury. As we said, the Jaguars are desperate to not allow Blake Bortles to have to throw, so the ceiling for either receiver is capped. But Lee in particular showed what he could do last year, and there was some speculation that he would be the most valuable receiver in Jacksonville even before Robinson got injured. Of the two, I'd prioritize Lee, but both get a minimal – as opposed to zero – amount of trade value.
Tight End

Just a few names to mention here. Everyone knows that Jordan Reed is an injury risk, but the reports that came out just before the game that he has a fractured toe and may have to battle through it were disconcerting.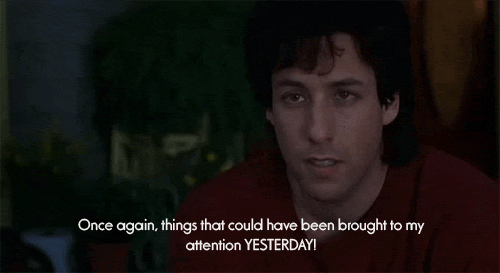 Reed played and hauled in five of his eight targets and seriously, we once saw him on the sidelines of a game in the second quarter with his arm in a sling only to come back after halftime and score two touchdowns. So, the dude can play in pain. But the report knocks his value down a wee bit.
There are more mouths to feed in Tennessee, but it's clear that Marcus Mariota has still saved the big piece of chicken for Delanie Walker (that's a Chris Rock reference, guys. NONE of my material is original). Walker had nine targets and caught seven of them against the Raiders, and he's been a top-five option each of the past two seasons. I'm sorry for doubting you, Delanie. My bad.
Finally, Coby Fleener looked more than competent against the Vikings, hauling in five of six targets for 54 yards and a touchdown against the Vikings on Monday. Fleener's value goes up, but it's worth noting that he had his best game of the season last year with Willie Snead out, as was the case Monday. Until Snead returns, we won't really know if Fleener has taken an actual step up, or is just the beneficiary of the Snead suspension. Most likely, it's a little of both, and so Fleener gets a bit of a bump.
Until next week, friends.

Subscribe: iTunes | Stitcher | SoundCloud | Google Play | TuneIn | RSS
Dan Harris is a featured writer for FantasyPros. For more from Dan, check out his archive or follow him on Twitter at @danharris80.